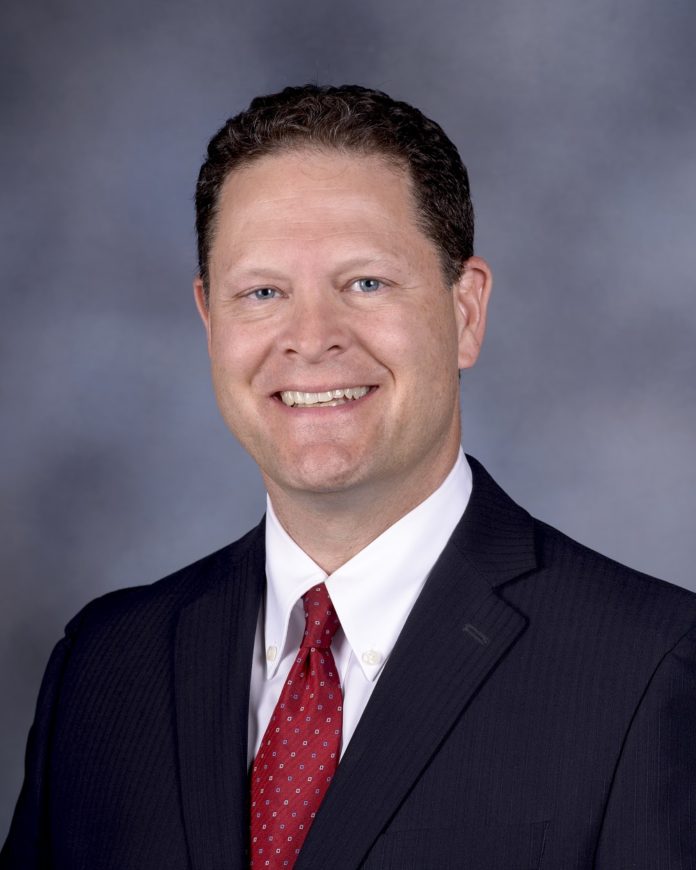 Darryl L. Kaelin, MD, assumed the role of president of the American Academy of Physical Medicine & Rehabilitation (AAPM&R) on Oct. 14, at the organization's annual assembly in Denver. Kaelin, professor and chief of the Division of Physical Medicine and Rehabilitation at the University of Louisville, practices with University of Louisville Physicians and is medical director of the Frazier Rehab Institute. He will serve as AAPM&R president for one year.
Kaelin is the University of Louisville Endowed Chair for Stroke and Brain Injury Rehabilitation and specializes in neuro-rehabilitation with a focus on traumatic brain injury and stroke. He speaks nationally and internationally on concussion, spasticity management and neuropharmacology.
"I am honored to have been chosen to lead such a wonderful organization as the AAPM&R," Kaelin said. "In the changing health care landscape, it is important to promote a focus on function and quality of life. The academy advocates for patients with disabling conditions and for physiatrists to serve as essential members of the health-care team, involved early and throughout the continuum of care."
Kaelin is an alumnus of the University of Notre Dame and the UofL School of Medicine. He received graduate medical education at Kettering Medical Center Network and Medical College of Virginia, where he was chief resident. Kaelin is a board member of the Brain Injury Alliance of Kentucky and a member of the Association of Academic Physiatry. Prior to assuming his current positions at UofL, Kaelin served as medical director of the Acquired Brain Injury Program at Atlanta's Shepherd Center, a catastrophic care hospital for people with spinal cord and brain injuries. While at the Shepherd Center, he also served as the medical director of Brain Injury Research in Emory University's School of Medicine.
The American Academy of Physical Medicine and Rehabilitation is the national medical specialty organization representing more than 10,000 physicians who are specialists in physical medicine and rehabilitation. PM&R physicians, also known as physiatrists, treat a wide variety of medical conditions affecting the brain, spinal cord, nerves, bones, joints, ligaments, muscles and tendons.