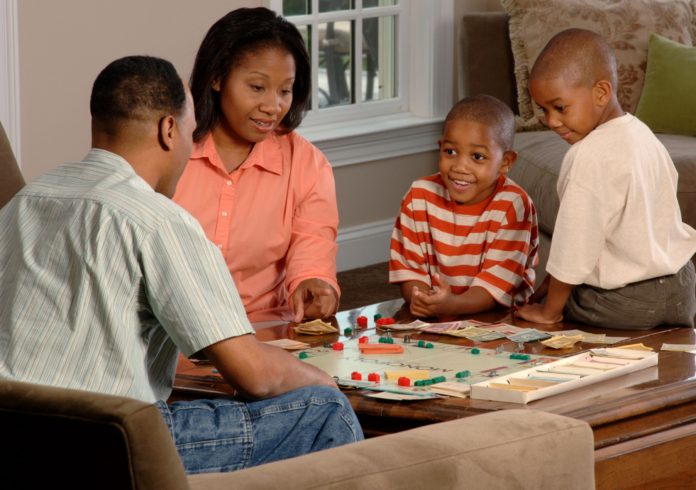 There are many ways to show children love, and Valentine's Day on Feb. 14 is a perfect time to be more mindful of the ways that work best.
Heather M. Felton, MD, medical director of the University of Louisville Pediatrics Clinic at Sam Swope Kosair Charities Centre, endorses recommendations on showing love to children from the American Academy of Pediatrics.
"Love isn't just something we feel; it's something we do," Felton said. "These suggestions give parents, grandparents and anyone else who loves a child concrete ways to show that love. Loved children grow up to be confident, secure adults."
Felton and the academy recommend:
Say, "I love you," often to your child, no matter his or her age. "This is probably the most important thing you can do," Felton said.
Use plenty of positive and encouraging words when talking with your child. Positive language begets positive behavior.
Make an extra effort to set a good example about how to connect and talk with other people at home and in public. Children learn from observing and imitating their parent's behavior.
Respond promptly and lovingly to your child's physical and emotional needs. Be available to listen to your child when she wants to talk with you even if it's not the best time for you. 
When your child is angry, grouchy or in a bad mood, give him a quick hug, cuddle or other sign of affection he responds to and then talk with him about the event when he's feeling better. Never respond in violence if your child is in a bad mood.
Use non-violent forms of discipline. Parents should start using both rewards and restrictions many years before adolescence to help establish ways to encourage strengths and address concerns during the teenage years.
Make plans to spend time alone with your child or teen doing something she enjoys. Encourage your child to be active by going on walks, bicycle riding, or playing ball with you. 
Spend time together as a family on a regular basis, such as one evening each week, and turn off cellphones and tablets during these family times.
Consider owning a pet. Having a pet can help children, especially those with chronic illnesses and disabilities, feel better by increasing their physical activity, enhancing their overall positive feelings, and offering another way to connect with someone they care about.
Help your child foster positive relationships with friends, siblings and members of the community. Have friends over for a meal, to play games, help others in need or for any positive group activity. Encourage your child to play sports or be involved in activities that show teamwork.
One of your most important gifts as a parent is to help your child develop self-esteem. Your child needs your steady support and help to discover his strengths. He needs you to believe in him as he learns to believe in himself. Loving him, spending time with him, listening to him and celebrating lessons learned from his mistakes and successes are all part of this process.