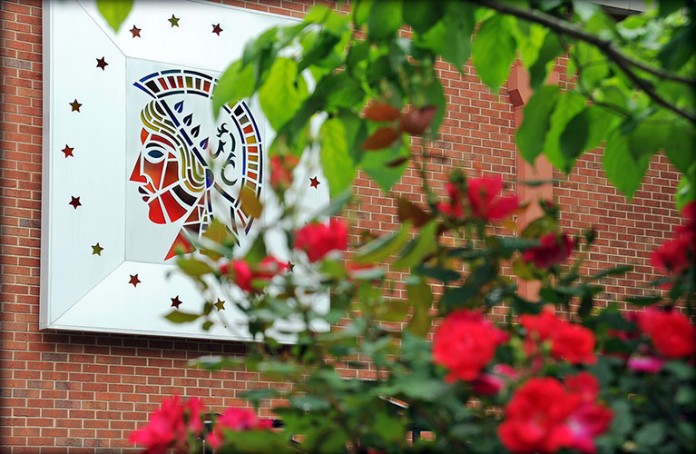 The Faculty Senate opened its January meeting with a memorial to law professor Laurence Knowles, who passed away on Oct. 17. Knowles served on the law school faculty from 1959 through 1997, teaching constitutional and business law.
The body approved a second reading for Redbook changes to the Kent School bylaws, which were mostly procedural updates.
The Student Government Report included concerns about UofL's online course selection and its correlation with retention efforts.
Chair Krista Wallace-Boaz reported that she will start monthly office hours on the HSC campus, as will Staff Senate Chair John Smith and SGA president Jonathan Fuller.
The UofL Foundation has reported that S&P has boosted the foundation's rating from negative to stable. The rating is based in part on ULF's significant steps to restore confidence in governance and improve transparency; governance reform that includes three non-voting constituent members; and changes in senior management.
Additionally, HR has asked for senators' input regarding what makes UofL a great place to work, as well as what changes are necessary to make UofL a great place to work. The executive committee is currently addressing these questions and the Faculty Senate will continue to provide input. So far, the list includes:
What currently makes UofL a great place to work
The people
The location in Louisville
The diversity of our students, staff and faculty and the institution's commitment to inclusion and equity
Rich in both talent and diversity
What changes are necessary to make UofL a better place to work
Investing in our people
Re-committing to systemically improving inclusion and equity
Doing more to build community instead of narrowly focusing on finding efficiencies
Suffers from a lack of community mission
Under-resourced in terms of funding and staffing
Transparent and open communication – more opportunities needed for open communication among faculty and staff
Work/life balance
More training and development
Recognition for hard work
Strong team spirit (programs and physical environment need to be designed to accomplish this)
A discussion followed the presentation of this list, with some faculty senators expressing concern about systemic issues regarding implicit bias and the lack of investment in buildings and compensation.
The Belknap Academic Building Pedestrian Plaza project is underway. The creation of a drive that replaces Brook Street and maintains service access to the Northwest portion of the main campus has long been desired. The transformation of this portion of Brook Street from vehicle to pedestrian traffic is a major improvement to campus, and the creation of a pedestrian plaza to replace Brook Street will be an amenity to campus. There will be two phases of this project, which are outlined in the chair's report online. 
Provost Beth Boehm provided the president's report in Neeli Bendapudi's absence, noting that the president has spent much of her time working on HSC issues to ensure the community's health care needs are met in a time of change. Tom Miller has been appointed as CEO of ULH, which should help with some of this workload.
Strategic planning efforts are underway and Bendapudi has requested feedback from across campus, as well as alumni and community partners, which generated 60 pages of comments. She is hosting an executive cabinet meeting Friday to dive into this information. Among the priorities within that strategic plan are research and professional development/compensation.
Bendapudi's looking at a three-year plan. She believes that longer plans are not as useful, Boehm said.
Boehm also provided a report from her office, noting that we have been given a clean bill of health from SACS and designated a Carnegie Research 1 institution.
Boehm also shared Bendapudi's proposed changes to the Redbook so that fewer administrative appointments go through the Board of Trustees. A committee has been appointed to look at potential Redbook changes that clean up obsolete or inconsistent language and to gauge where appointment efficiencies can be made.
The Mayor's Office has urged UofL to offer more computer-savvy degrees. There are currently 120 such degrees offered on campus, mostly through Computer Information Systems in the College of Business or through the Speed School of Engineering. The idea is to bring in more programs that can be leveraged by analytical areas, such as philosophy and English. The goal is to get to 720 programs.
"The Mayor is also asking UK and Bellarmine to do more here. I don't want to lose this opportunity to those institutions," Boehm said.
Senators held a discussion about timing and expressed concerns about resources.
Bob Knaster and Gary Becker provided an update on the Parking Strategic Plan.
UofL's parking issues include constrained space, zero budget for operational and deferred maintenance, limited availability for visitors and events and decreasing proximity increases safety issues. The parking office has engaged a consulting firm to look at these issues and the firm returned 70 recommendations. Among them are:
Budget and plan for new parking
Add maintenance to the parking budget
Charge for all visitor parking
Implement LPR enforcement
Promote transit services and cross parking
Add transportation services, augment cameras and lighting
Implement zone-based parking permits
Introduce new services to improve the customer experience
LPR technology means license plate recognition. Knaster said this could free up hours a day for police officers who are tasked with monitoring permits.
A lengthy discussion was held on the office's next steps. In response to some concerns about proposed rate increases, Knaster said, "one of the worst decisions we made was to not increase the cost of parking for six years. Now we're under water and playing catch up."
The Parking Strategy presentation is available online here. 
The next Faculty Senate meeting is Feb. 6 at 3 p.m. in Chao Auditorium