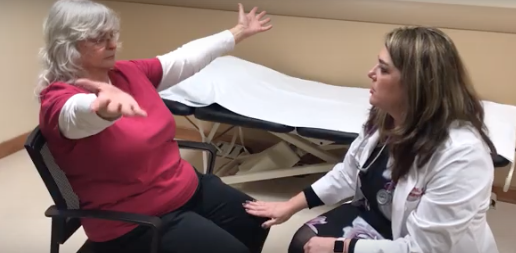 Mary Steinhilber has a family history of brain aneurysms. With two of her sisters having complications following a more traditional surgery and one sister passing away, Mary decided to be one of the first to get a newly-approved, less-invasive surgery from the University of Louisville.
In the past, treatment for brain aneurysms has been difficult and unreliable. University of Louisville neurosurgeons are now offering Woven EndoBridge, or WEB device surgery, which requires only a small incision and one night of recovery in the hospital. UofL's Dr. Robert James is the first in the region to perform this type of surgery.
"This is a game changer for the treatment of aneurysms using minimally invasive techniques," James said.
As for Steinhilber, she can live without fear of an aneurysm bursting and killing her.
"I've been through my procedure and apparently I'm fixed and all set for the rest of my life I hope."
Check out more: