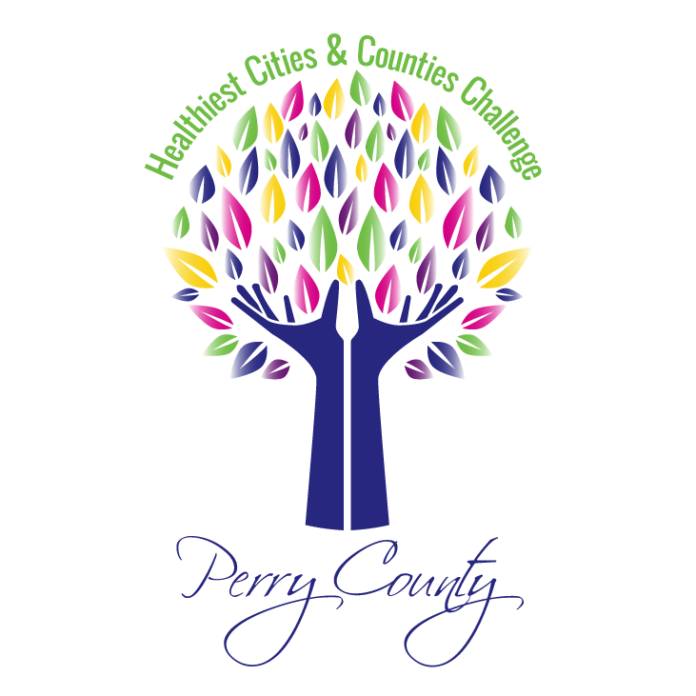 Paige Newquist, a UofL School of Nursing graduate student, is on a mission to increase access to healthy foods in Perry County, Kentucky.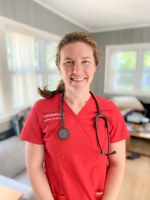 Newquist and Nikki Enlow, a graphic design student at Hazard Community College, have launched a public health information campaign as part of the Healthiest Cities & Counties Challenge. The project is overseen by UofL Professor Frances Hardin-Fanning and is sponsored by Aetna Foundation, the American Public Health Association and the National Association of Counties.
Newquist, a research scholar, also works at UofL Hospital as a physical therapy technician and has been an active member of the UofL COVID vaccination team. She will graduate in May 2022 with plans to work in orthopedic nursing in Louisville. She uses her skills from her undergraduate research courses to review scientific evidence about the health impact of foods, which is guiding her work with the Perry County program.
As part of the educational campaign, Newquist shares spotlight information on different fruits and vegetables each week on the Perry County Facebook page; for example, "Garlic can be made into an extract and it has been effective in lowering blood pressure in people with uncontrolled hypertension … Garlic can help improve our artery's flexibility, which results in lowered blood pressure, improved heart health, improved aerobic fitness and a decreased risk for cardiovascular disease."
The Healthiest Cities & Counties Challenge is a grant-funded project aimed at increasing access to foods that support healthy eating patterns. Perry County, located in Eastern Kentucky, has an adult obesity rate of 47% – 12 percentage points higher than the 35% average for Kentucky. Seventy-four percent of adults who live in Perry County are overweight, and just 10% get their recommended fruit and vegetable intake. The Aetna Foundation issued the grant to Perry County in July 2020.
UofL's School of Nursing also leads the Food & Faith Coalition, a partnership with either other organizations. In addition to increasing access, the coalition aims to increase food security screenings, grow retailers' donations to nonprofit food programs and improve the interconnected work of 16 county organizations that provide food to community members.
Read more about Newquist's work with this project on the UofL School of Nursing website here.