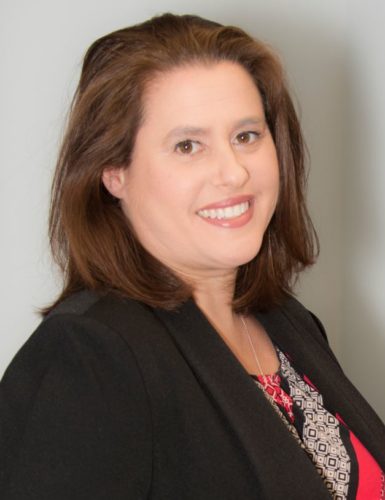 This year, one of the University of Louisville's own will be recognized by the American Association of Nurse Practitioners.
Sara Robertson, DNP, APRN, FNP-C, UofL School of Nursing assistant professor, will receive the association's Advocate State Award for Excellence, given annually to a person in each state who has made a significant contribution toward increasing the awareness and recognition of nurse practitioners. Robertson, a family nurse practitioner, will receive the award on June 21 during the association's annual conference in Indianapolis.
Robertson was the first director appointed to the UofL Doctor of Nursing Practice (DNP) Program, which prepares students for leadership roles in health care. The program launched in 2016.
"This title brought her the responsibility of developing the entire program, which included curriculum development, hybrid course development, staff recruitment and development, and student recruitment," School of Nursing Assistant Professor Dedra Hayden wrote in her award nomination of Robertson. "Always serving as the advocate for DNP students and practice, Robertson spent countless hours on program implementation to ensure its success."
With Robertson's guidance and commitment, the DNP program recently received accreditation from the Commission on Collegiate Nursing Education.
As director of the Kentucky Racing Health Services Center, run by the School of Nursing, she managed care of more than 1,000 patients per year. The clinic serves low-income backside racetrack workers at Churchill Downs. For her work at the clinic, Robertson in 2017 received the Edge Runner Award from the American Academy of Nursing, which recognizes nurses who are transforming health care for the better.