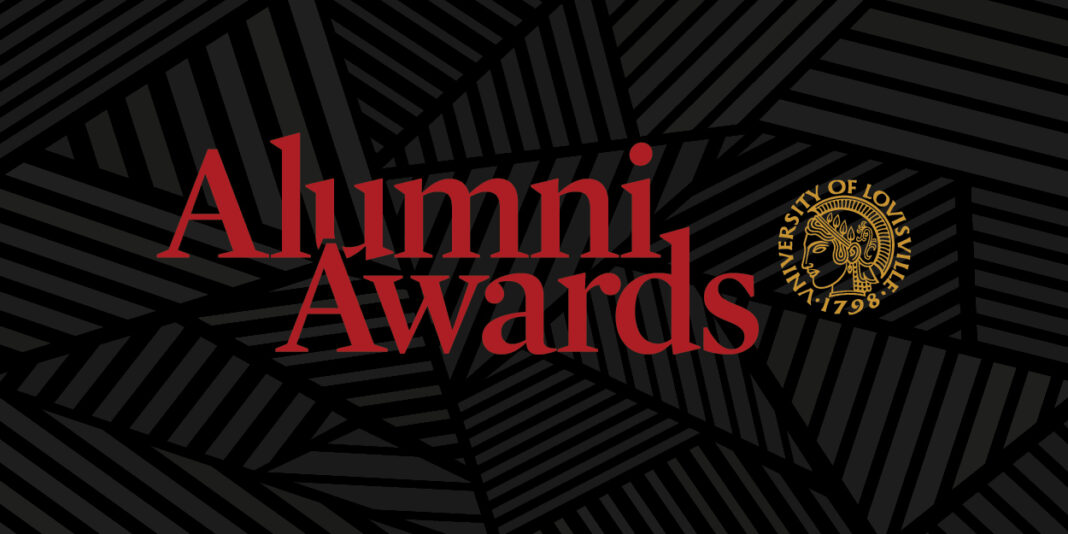 Steve Trager, community leader and chairman and CEO of Republic Bank, is the University of Louisville 2023 Alumnus of the Year.
Trager received his juris doctorate from UofL in 1985. As a student, he was active in Delta Theta Phi and the University of Louisville Brandeis Law Journal.
He has had a long career with Republic Bank, joining as vice president and general counsel in 1989 and being promoted to his most recent positions as chairman and CEO in 2012. Trager is a member of the UofL President's Council and President of the Trager Family Foundation.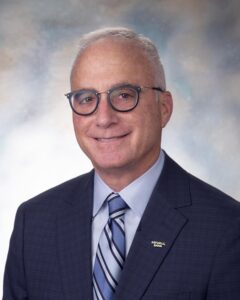 "We are excited and proud to announce Steve Trager as our 2023 Alumnus of the Year. Steve is profoundly committed to the university and the overall community. His work to improve Louisville is an inspiration to us all. We look forward to celebrating his accomplishments at this year's Alumni Awards," said Josh Hawkins, assistant vice president for alumni relations and annual giving.
Trager is the son of UofL adopted alumni Jean Trager and the late Bernard Trager. Through the generosity of the Trager Family and the Trager Family Foundation, the university is home to the Trager Field Hockey Stadium; the 90,000-square-foot Trager Center; Trager Plaza, located between the Miller Information Technology Center and Lutz Hall; and the Trager Institute and Republic Bank Foundation Optimal Aging Clinic.
The Alumnus of the Year honoree personifies the qualities, mission and values of the university. The award is presented to a graduate who has demonstrated exceptional leadership in professional and philanthropic endeavors and who has shown loyalty and support to the entire university.
Trager leads an exceptional group of 20 Alumni Awards honorees who represent each of UofL's colleges, schools, libraries and student affairs division, as well as the signature award winners, who are recognized for extraordinary achievements in their profession and enduring service in their community.
New to the program this year is the first-ever Military Alumni Award, an honor that allows the university to celebrate its commitment, support and appreciation of UofL's many military-connected alumni.
The 2023 Alumni Fellows are:
Steve Trager '85 – 2023 Alumnus of the Year
Hank Conn '64, '69, '72 – 2023 Alumni Ambassador (Awarded posthumously)
Karina Barillas '96, '02 – 2023 Diversity Leadership Award
Alex Frommeyer '10, '11 – 2023 Emerging Leader Award
Michael L. Kaelin – 2023 Military Alumni Award
Angela McCormick Bisig '87,'90 – Brandeis School of Law
Marianne Butler '89,'93 – College of Arts and Sciences
Camilla Abel Schroeder '90 – College of Business
Wade Houston '66, '73 – College of Education and Human Development
Cedric Francois '04 – Graduate School
Leo B. Jenkins, Jr. '52, '58, '72 – J.B. Speed School of Engineering
Tomarra Adams '96, '97, '04 – Kent School of Social Work and Family Science
James Strull '62, '65 – School of Dentistry
Thomas Whitley Uhde '75 – School of Medicine
Zhiyi Wang '06 – School of Music
Dedra Hayden '97, '09, '19 and William "Bill" Hayden II '90, '97 – School of Nursing
Kimberly Hockman Mascaro '13 – School of Public Health and Information Sciences
Oscar Ronaldo Leon Oliva '88, '89 – Student Affairs Legacy Award
Michael A. Kelly '70 – University Libraries
The Alumni Awards are the highest honors bestowed by Louisville Alumni. The 2023 Alumni Awards will be held Thursday, Oct. 26. Read winner bios, get ceremony details and connect with UofL alumni at www.uoflalumni.org/awards.