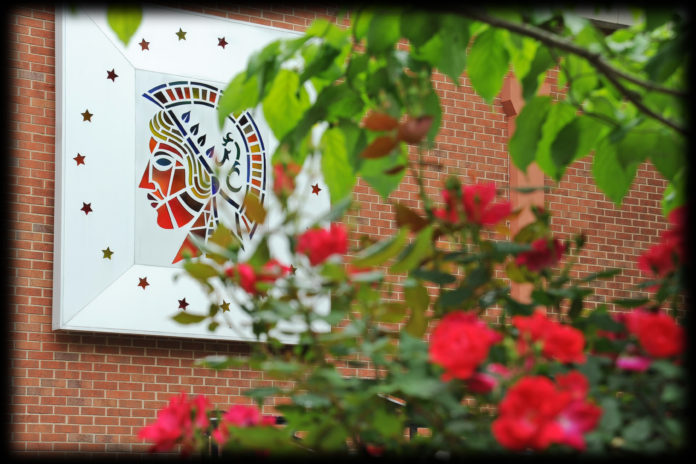 Every year, the University of Louisville honors faculty who bring distinction to the university through their commitment to the areas of service, teaching, outstanding scholarship, research and creative activity.
Below are the recipients of this year's Distinguished Faculty Awards and their respective categories.
Outstanding Scholarship, Research and Creative Activity
Dan Popa, Speed School of Engineering, Basic and Applied Sciences. Popa has distinguished himself as a world-class scholar and researcher who, through his extensive funded research and publications, has had a significance impact on research in the area of Robotics, Automation and Control Systems. As one of the top scholars in the field of Automation and Robotics, Popa has been able to secure funding support to establish a robotics program at the University of Louisville which is the first of its kind in the Commonwealth of Kentucky.  
Matthew Nelson, School of Music, Creative and Performing Arts. Hailed for its "astounding range and virtuosity" (CD HotList), Nelson's creative work includes world premiere performances and recordings of works by Grawemeyer Awardwinning composers. He maintains an international profile as both performer and pedagogue, with engagements as invited professor on the faculties of the Beyond the Music International Chamber Music Festival, the Conservatorio Superior de Música de Castilla-La Mancha, and the Curso Internacional "Eduardo Ocón" in Spain. He performed recently at prestigious venues in Russia and Mongolia, also presenting master classes at the Rostov State Conservatory in Rostov and at the Mongolian State Conservatory in Ulaanbaatar. He has performed throughout the United States, Europe, and Asia.
Craig McClain, School of Medicine, Career Achievement. McClain's research has focused on alcohol‐associated liver disease/injury, as well as non‐alcoholic fatty liver disease (NAFLD, which is obesity related) and environmental liver disease. He has more than 110 book chapters/editorials and/or non‐peer reviewed articles and over 470 peer‐reviewed articles, some of which have strongly influenced further discoveries and developments; to name a few in liver disease, such as discovering deleterious interactions in the liver between alcohol and acetaminophen, and discovering the flu vaccine can interfere with hepatic drug metabolism, and more. McClain is highly active at the NIH, is associate vice president for Translational Research, associate vice president for Health Affairs Research, and the director of the UofL Clinical Trials Unit. McClain is also a very active mentor and has trained over 130 graduate students, post‐docs, medical students, residents, fellows and junior faculty. He has also mentored more than 30 junior faculty members on training grants such as NIH K‐awards and VA Center Development awards. 
Laura McNeal, Brandeis School of Law, Social Sciences. In light of recent national civil unrest, McNeal's equity-focused scholarship is especially timely and impactful to communities, especially communities of color. Her groundbreaking scholarship has uniquely positioned her to make meaningful contributions to the national debate on race, law, implicit bias, and constitutional rights as a highly sought-after legal expert on high profile cases, such as the killings of George Floyd, Breonna Taylor, and Trayvon Martin, and other instances of police brutality as a legal analyst on several national networks such as MSNBC, C-Span, CNN and CBS. McNeal has also been invited to present her scholarship at several prestigious institutions such as Harvard Law School and Columbia University. During her academic career, she has contributed more than 70 scholarly articles and presentations to the field of law and education.
Matthew Biberman, Arts & Sciences, Humanities. Biberman is an expert in Renaissance literature with a substantial publication record comprising two academic monographs, one edited collection, one memoir, nine substantial essays and a range of additional creative non-fiction and fictional works. Biberman has established a somewhat unique reputation as not only an accomplished and respected scholar, but also a widely admired non-fiction author. 
Distinguished Service
Jason Smith, School of Medicine, Service to UofL. Smith is a  trauma surgeon, a professor of Surgery and Physiology, and has served for several years as division chief of General Surgery at UofL. Most recently, he was appointed chief medical officer of UofL Health and the associate program director of the Surgical Critical Care Fellowship. Since joining UofL in 2008, he has served about a dozen committee and also represents UofL in the Louisville Surgical Society, Kentucky Trauma Advisory Council, Kentucky Medical Association and the Kentucky Chapter of the American College of Surgeons. Smith was the first person to receive his vaccination in the Commonwealth of Kentucky. He developed a Healthcare Provider Vaccination Rollout Program that achieved 85% of UofL Health and clinical UofL Healthcare worker, medical, nursing and dental faculty as well as medical, dental, and nursing Students vaccinated within seven weeks of the first vaccine shipments to Kentucky. Additionally, he established the first drive through vaccine locations in Louisville and partnered with over 50 local churches and faith-based organizations to establish an outreach in Louisville communities that had been disproportionately affected by COVID-19 and have poor access to healthcare. He established the largest mass vaccination site in the state of KY at UofL Cardinal Stadium to offer drive through vaccinations to our community and campus and is currently working with JCPS to roll out community vaccines for student and families across Louisville.
V. Faye Jones, School of Medicine, Career of Service. Jones has been a staff pediatrician for UofL General Pediatrics for more than 30 years, is a tenured professor and the first vice chair of Inclusive Excellence in the Department of Pediatrics. Additionally, she is the associate vice president for Health Affairs – Diversity Initiatives and the interim senior associate vice president for Diversity and Equity for the University. For more than 10 years, she has frequented the honorable "Who's Who in Black Louisville" and in 2020 received the AAP Job Lewis Smith award, recognizing lifelong outstanding career achievement in community pediatrics. She currently serves on the board of directors for the Family Scholar House and chairs the family programming committee and the foster care committee which facilitates ongoing educational sessions delivered by pediatricians. Additionally, she has worked with the Family Scholar House to secure three American Academy of Pediatrics grants related to accessing medical needs in at risk families and involvement in care of young adolescents who have aged out of the foster care system. 
Kristina Bryant, School of Medicine, Service to the Profession. Bryant has been a staff pediatric infectious disease specialist for UofL Pediatrics for more than 20 years, is a tenured Professor, has been the director of the Pediatric Infectious Diseases Fellowship Program since 2008, and is the director of Infection Control and Epidemiology for Norton Children's Hospital. She has built a strong infection prevention program that is integrated into the hospital patient safety program, has reduced healthcare-associated infections, trained and mentored infection preventionists, and regularly serves as a resource to other hospitals in the region that care for neonates and children. During the COVID-19 pandemic, she immersed herself in multidisciplinary workgroups that developed guidelines to treat children with acute SARS-CoV-2. Bryant developed prevention policies and procedures for children and pregnant women. From March through October 2020, she reviewed every COVID test performed on children hospitalized at Norton Children's Hospital and Norton Women's and Children's Hospital, reviewing clinical issues with providers and making recommendation about isolation. Additionally, she served as a resource to several community organizations, including the Ronald McDonald House and Home of the Innocents.
Mary Fallat, School of Medicine, National/International Service. Fallat is professor of Surgery and has served for many years as division chief of Pediatric Surgery at UofL, surgeon-in-chief of Norton Children's hospital, and program director of the AC GM-accredited Pediatric Surgery Fellowship. Fallat is also a prolific researcher and has more than 50 peer-reviewed publications since 2016, many of which are original research in translational, if not basic science. She has written or participated in many review articles, practice guidelines, and position statements.  
Lisa Nicholson, Brandeis School of Law, Service to the Community/Commonwealth/Region. Throughout her community engagements and service, Nicholson has selected projects appealing to her interest in social justice, inclusion, and equity. Her goal is to change negative behaviors that affect underrepresented populations, or at least to raise awareness of those behaviors' effect on others. To  Nicholson, the purpose of law schools is to teach not only what the law is, but also to teach what the law can be, and how law school graduates can play a substantial role in helping the law to evolve and improve. Nicholson's service to the community has included the following private and public organizations; Kentuckians for the Commonwealth, Office of Safe & Healthy Neighborhoods, Legal Aid Society, Louisville Metro Housing Authority, Legal Observer with National Lawyers Guild-KY, and Election Poll Monitor with Kentucky Civic Engagement Table. 
Distinguished Teaching Professor
Amy Acklin, School of Music. Acklin has served in numerous leadership roles at the national and state levels, and currently serves as the National Band Association's State Chair for KY and the Kentucky Music Educators Association College/University Chair. Acklin has received over 70 guest conducting invitations and has appeared as a conductor and clinician both nationally and internationally. In 2015, she was featured in Louisville's Today's Woman Now magazine for her impact as a teacher with the UofL Cardinal Marching Band. She has also been selected numerous times as a UofL Faculty Favorite. She developed COVID protocols for the Cardinal Marching Band and worked with UofL Health to create drive-through testing sites prior to Band Camp. Despite not being able to march the CMB this fall due to COVID restrictions, she reimagined the curriculum for the CMB, forming smaller "mini-bands" within the group, and created a community-focused purpose for the semester that was engaging for the students. 
Mary Ashlock, Arts & Sciences. Ashlock has taught 21 different classes at UofL from the 100-level to 600-level, including large Cardinal Core classes. She has taught for UofL in Ghana and in Panama. In Spring 2021, she created a new 600-level class in Communication, Communication Pedagogy during COVID. She was an early adopter of I-Clickers, online teaching, and the use of Panopto Recordings. She worked with the UofL Digital Media Suite to incorporate digital media assignments in her ECPY class as early as 2018, and was a Pilot Program instructor for Adobe Suite in her Comm 201 Cardinal Core class. She has worked with UofL athletes to teach them college-level expectations and help them succeed academically. She regularly teaches communication and presentation sessions to cross-disciplinary graduate students through the PLAN program in the Graduate School. She has worked with graduate students on MA projects, including co-chairing one MA, and serves as a mentor to a new faculty member.
Amy Holthouser, School of Medicine. Holthouser has been a faculty member for 14 years and holds an integral role in our School of Medicine Department of Undergraduate Medical Education. This year her medical students again bestowed the Golden Apple Teaching Award to her, given to one faculty member who has made the greatest impact with their teaching. Her contributions this past spring and summer were essential as clinical rotations became impossible at the onset of the pandemic. With medical students needing credit hours to stay on track for graduation, Holthouser led efforts to develop new virtual courses to continue clinical education despite the absence of clinical site training at that time. 
Cedric Powell, Brandeis School of Law. In over two decades at the law school, Powell teaches courses that are at the core of the law school's public law curriculum, meaning that his teaching load is usually one of the heaviest in the law school with high student enrollments. He also has twice received the highest honor bestowed by students to their professors-the honor of hooding them at the law school convocation in 2011 and 2015. Powell's classroom is characterized by openness, rigor and engagement as students work to understand the Blackletter law, its underlying concepts and themes, and far-reaching policy implications. Powell tells his students that they must be committed to high quality work, not simply as a source of professional pride, but in the service of their clients in a learned profession. 
Carl Enoch, Kent School of Social Work. Enoch's unassuming style of teaching simplifies complex courses such as Social Welfare Institutional Policy. He uses a variety of teaching techniques from individual work to group activities that encourage student-centered learning. Online units include the variety of learning opportunities included in SoftChalk. Similarly, classroom learning uses a variety of tools to engage learners and enhance their ability to remember and practice the knowledge gained, which is done through assignments such as legislative bill tracking, policy analysis, advocacy planning, in-class practice and videos of practice counseling sessions and use of prepared and student-developed case studies. He brings over 25 years of expertise related to local government, social service supervision and leadership into Kent School classrooms. His professional career has ranged from front-line practice to supervision and management, and these practical experiences make Enoch well suited to teach in these areas of social work. 
Read more about this year's Distinguished Faculty Award recipients on the Employee Success Center website here.