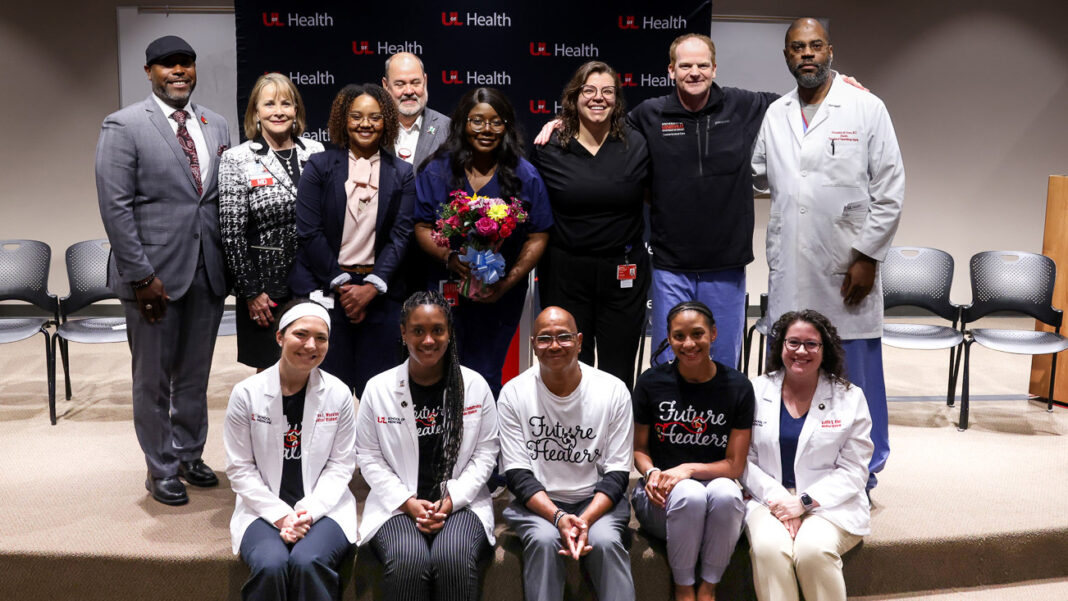 UofL Health – UofL Hospital, the University of Louisville School of Medicine and 2X Game Changers celebrated the medical student graduates who have spent the last three years making a difference in the community through the launch of the Future Healers Program.
Future Healers, created in part by students at the UofL School of Medicine, builds relationships with children who have been impacted by gun violence.
Students in the UofL Student National Medical Association (SNMA) worked closely with UofL Health trauma surgeons and Christopher 2X Game Changers to create the Future Healers Program. It ultimately helps Louisville youth affected by violence to navigate the trauma and inspires them to build better futures for themselves and their communities by introducing them to opportunities in the medical field.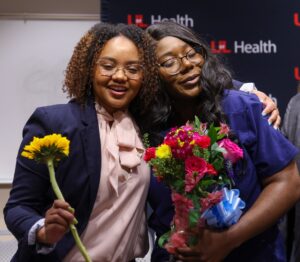 A ceremony on Tuesday, May 9 honored the medical students and showed appreciation for the time and effort they put into building the curriculum and stimulating a real impact on these kids and teenagers. Karen Udoh, who has served as a leader and voice of the Future Healers Program, was recognized with a special send off as she heads to Baltimore to start her residency with the Johns Hopkins Department of Medicine. Udoh will remain a part of Future Healers as an advisor.
Since October of 2020, the partnership has brought over 100 kids to the program.
Louisville has seen a significant increase in gun violence in the last decade, including two mass shootings in the last month. The health care response from the UofL Hospital – J. David Richardson Trauma Center, paired with the Future Healers Program aims to create a hope for the kids in this community.