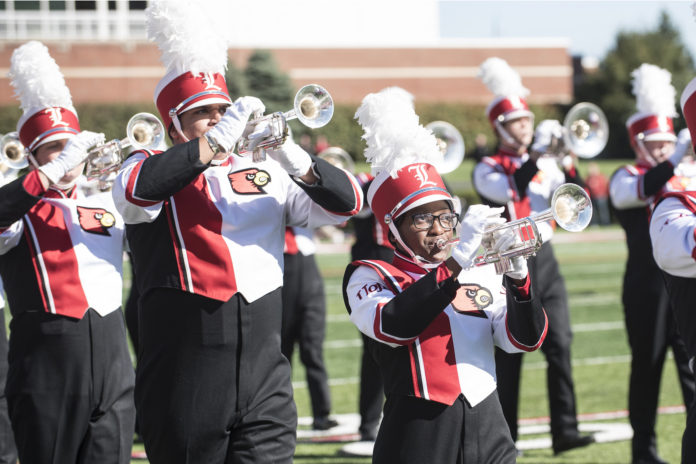 The University of Louisville Marching Band may spend only a few minutes on the field at football games but these UofL students spend hours and hours practicing before we see them on the big stage. On game days, for example, band members arrive five hours before kickoff to practice and play at Card March. 
"We work hard our here and the athletic ability that it takes to march around and play and have the breath control to stay lifted – the athletic ability it takes to do that parallels marathon runners," said Tony Johnson, band member.
"Last year, my freshman year, stepping on to the field for the first time I actually shed a tear on our first pre-game performance because it was so exciting getting to perform before thousands and thousands of people. And it's just a lot of fun having everyone around you and we want to achieve the same goal. It's a lot of fun," added band member Kayla Ray.
Check out more about the Marching Band from behind the scenes: