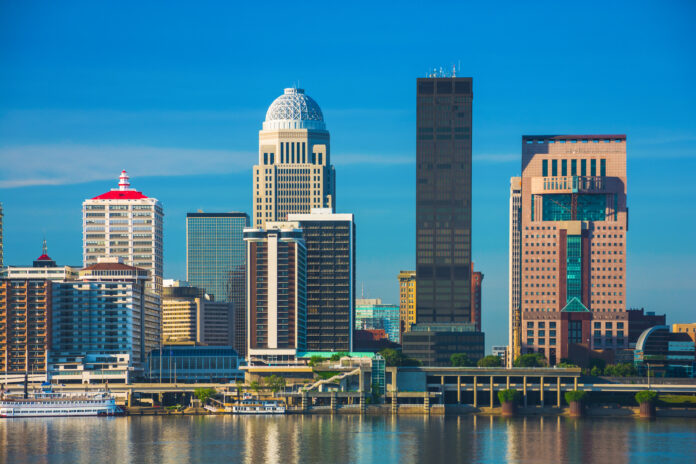 The University of Louisville and Louisville Metro Government plan to submit a joint application for funding to the U.S. Economic Development Administration's new Build Back Better Regional Challenge and are hosting a public pitch meeting to gather multiple project ideas that could be part of a broader proposal.
The Build Back Better Regional Challenge is designed to assist communities nationwide by accelerating the economic recovery from the coronavirus pandemic and building local economies that will be resilient to future economic shocks.
The EDA is calling for a coalition approach, bringing together state and local government, labor and community-based organizations, industry, academia, research institutions, philanthropy and nonprofits. Successful coalitions will build technical assistance and coordination around three-to-eight tightly aligned projects and will receive up to $500,000 for phase 1 concept proposals. They also will be eligible to compete for phase 2 of funding of up to $75 million.
To solicit ideas from the community, Louisville Metro Government and UofL are hosting the public pitch meeting on Tuesday, Aug. 17, from 4 to 6 p.m. at the Main Branch of the Louisville Free Public Library, 301 York St., where attendees will each have five minutes to pitch their ideas. Attendees who wish to pitch a project idea but cannot attend the meeting may submit a concept statement of no more than 50 words to EDABuildBack@louisvilleky.gov by 6 p.m. on the same day.
The best pitches will be asked to submit a one-page, 400-word summary of their proposal, along with a one-page budget summary. Ideas must be responsive to the guidelines specified in the EDA's Build Back Better Regional Challenge Notice of Funding Opportunity.
Initial applications are due to the EDA on Oct. 19, after which it will award 50 to 60 coalitions up to $500,000 each to draft a more detailed proposal. Those proposals are due on March 15, 2022 and will result in 20 to 30 coalitions receiving grants of between $25 million and $75 million to implement their plans.
UofL has submitted several successful proposals to the EDA over the past few years, including a $750,000 award to launch PRePARE, a new program aimed at solving the long-term health, economic and societal problems resulting from the COVID-19 pandemic. 
"With the Build Back Better Regional Challenge, we hope to build on that track record of success," said Will Metcalf, UofL's associate vice president for research development and strategic partnerships. "Together, UofL, the city and our community make strong partners, and this funding would allow us to launch programming that makes an impact."
The $1 billion Build Back Better Regional Challenge will provide a transformational investment to 20 to 30 regions across the country that want to revitalize their economies. These regions will have the opportunity to grow new regional industry clusters or scale existing ones through planning, infrastructure, innovation and entrepreneurship, workforce development, access to capital and more.
More information about the Build Back Better Regional Challenge and its requirements is available online.