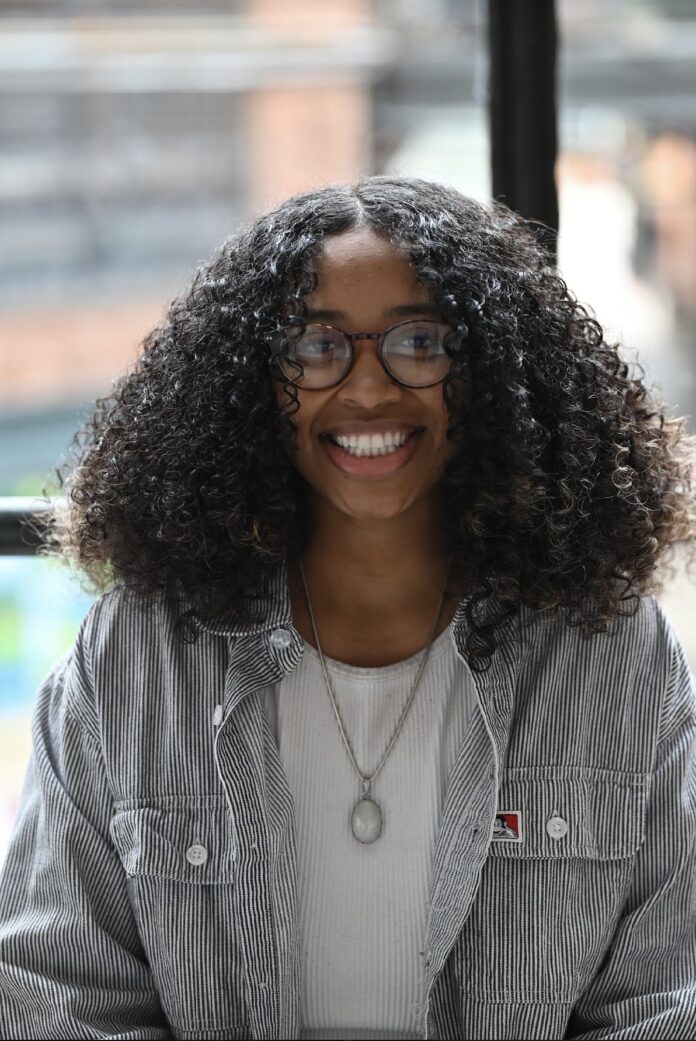 A University of Louisville junior is one of two Kentucky college students to win a Voyager Scholarship from the Obama Foundation and Brian Chesky, CEO of Airbnb.
Mery Muluberehan, a political science major in the College of Art & Sciences, is part of a group of 100 U.S. college students named to the inaugural cohort of awardees. She is a Louisville native and graduate of duPont Manual High School. 
Also called the Obama-Chesky Scholarship for Public Service, the award includes up to $25,000 a year for the students' junior and senior years ($50,000 total) to alleviate the burden of college debt so the student can pursue a career in public service.
The student also receives a $10,000 stipend and free Airbnb housing for a "Summer Voyage" to pursue a summer work-travel experience between the junior and senior years in college.
After graduation, awardees will receive a $2,000 travel credit every year for 10 years (for a total of $20,000).
"It feels surreal to be a part of the inaugural cohort of Voyagers," Muluberehan said. "I'm so excited to be given the opportunity to not only represent UofL, but our state of Kentucky as well."
She said she hopes to study human rights law after graduation from UofL and also wants to use some of her travel money to work in education in her parents' home country of Ethiopia.
At UofL, Muluberehan is also a recipient of the prestigious Woodford R. Porter Scholarship, awarded to Black/African American students who show a strong aspiration to succeed and give back to the community.
She credits her friend and roommate, Sara Teshome, with helping her succeed at UofL by supporting her dreams, and said UofL students are "some of the most amazing people" because of their drive, dedication and passion.
The winners of the Voyager Scholarship were announced in early September. They were chosen out of a pool of 1,800 applicants. The announcement and list of winners can be found here.
"Michelle and I know that change only happens when ordinary people get involved, get engaged, and come together to create it," said President Obama. "These young Voyagers believe in a fairer and more inclusive world, and they're ready to help us address important challenges in new ways. I can't wait to see what they accomplish through public service."
The Voyager Scholarship was funded by a $100 million personal contribution from Chesky to the Obama Foundation.
"Through their stories, it's clear that each of these Voyagers has a commitment to serving their communities, a deep curiosity about the world and big plans for the future," said Chesky. "Traveling to new places and connecting with new people will help them turn those plans into reality and I can't wait to see where they go from here."
The inaugural cohort of Voyagers represent 35 states and territories and 70 colleges and universities.