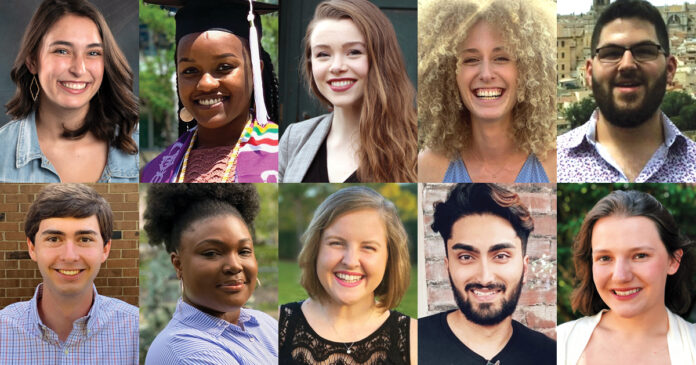 University of Louisville students continue to contribute to international understanding through successful participation in the Fulbright U.S. Student Program.
For the 2020-2021 academic year, UofL was once again named a Fulbright U.S. Student Program Top Producing Institution. It marks UofL's seventh year on the list.
UofL had a total of 13 Fulbright scholars for the 2020-2021 academic year. Since 2003, UofL has produced 148 Fulbrights, more than all other Kentucky public institutions combined.
The distinction from the U.S. Department of State's Bureau of Educational and Cultural Affairs was published in the Feb. 15 online edition of The Chronicle of Higher Education. A list of institutions can be found here.
The Fulbright Program is the U.S. government's flagship international educational exchange program.
"Our students have a global world view that benefits all humankind," said UofL President Neeli Bendapudi. "I commend our students, faculty and staff who work so hard every year to secure these opportunities."
Started in 1946, the Fulbright Program marks its 75th anniversary this year.