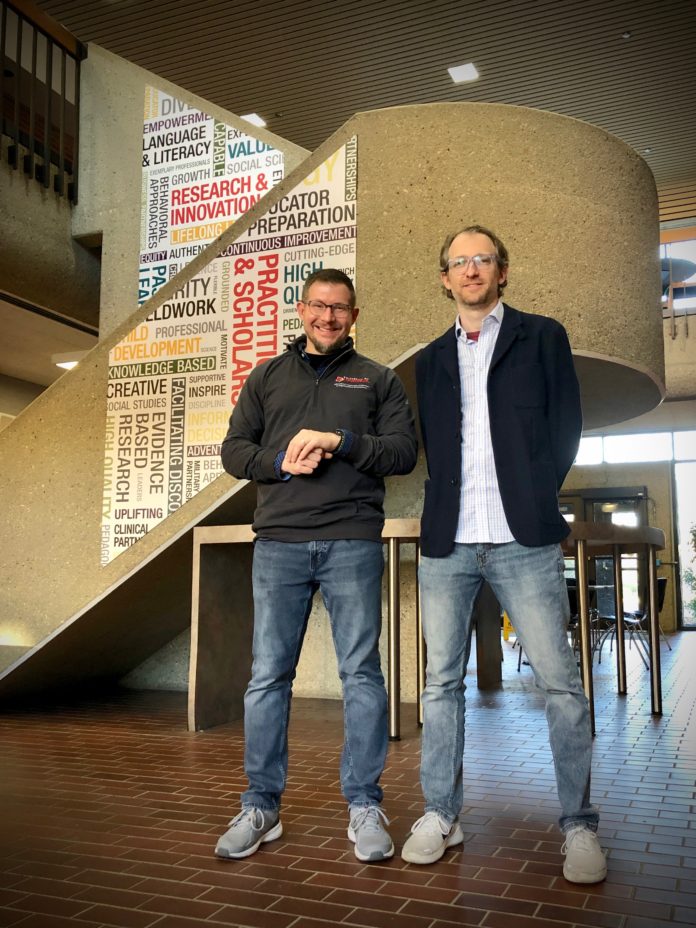 A University of Louisville researcher has invented a new software that helps companies easily measure employee engagement — a key to increasing productivity and profits by creating better places to work, he says. 
And now, Louisville startup Unitonomy has licensed the technology from UofL and is working to get it to market. 
The inventor here, Brad Shuck, studies organizational culture and applied behavioral economics as an associate professor at the UofL College of Education and Human Development (CEHD). His is the first licensed technology out of CEHD. 
Shuck said organizations are more productive and, often, more profitable when their employees are engaged in their workplace. Engaged employees also have a better overall workplace experience. However, his research suggests there is a more than 60% drop off in levels of engagement in the first six months of an employee's tenure.
"Globally, employee engagement remains a critical, and sought-after competitive advantage for businesses and organizations of all sizes," he said. "It is the differentiator between market share, customer experience and quality. Everyone wants more of it."
His software, the Employee Engagement Scale (EES), helps companies to monitor that engagement, and hopefully improve it, through brief, easy-to-use surveys that gauge how employees think and feel about their work. 
The EES will be a central part of Unitonomy's system for businesses that provides a sort of "virtual colleague" — one that keeps track of who and what staff are communicating while analyzing collaboration. CEO Charley Miller said the "colleague" could help leaders in the company better understand their employees and make smart decisions on how to improve the work environment.   
"One of the key aspects of a good colleague is that they are great listeners," Miller said. "Dr. Shuck's IP enables us to ensure our virtual colleague is great listener when it comes to understanding how to ascertain employee engagement." 
Not only is Shuck's technology the first out of CEHD to be licensed to a company, but it's the first license of the UofL Office of Research and Innovation's Entrepreneurs-in-Residence, or EIR, program. 
Miller was one of the program's first EIRs, joining in April 2019 to help guide UofL research-backed technologies to market in collaboration with the EVPRI's Commercialization EPI-Center. After Miller's term ended, he launched Unitonomy around Shuck's technology. 
"Sometimes all it takes is getting the right mix of people — researchers, entrepreneurs, community members — in the same room," said Will Metcalf, executive director of research development and strategic initiatives, who launched the EIR program. "This is case-in-point, and we're so excited to see what grows of this partnership between Charley and UofL." 
Funding for the EIRs comes from the Louisville Entrepreneurship Acceleration Partnership (LEAP), a public-private partnership led by UofL and backed by the Kentucky Cabinet for Economic Development to grow Louisville's entrepreneurship ecosystem.