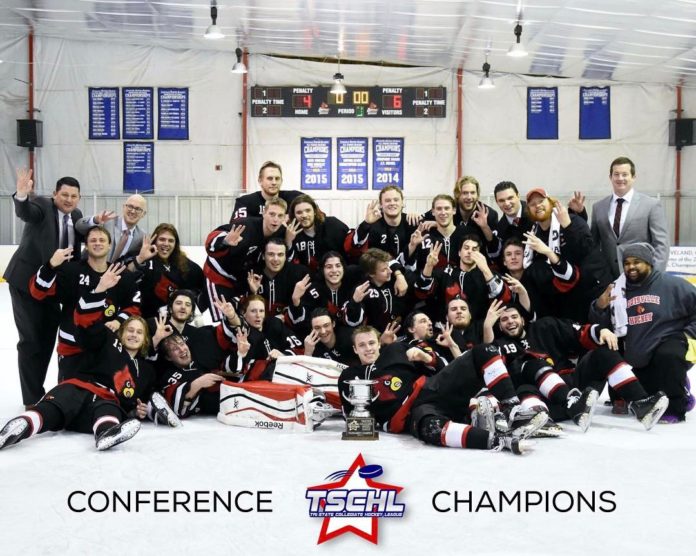 The University of Louisville's Ice Hockey Club won its third league championship Feb. 19th against the University of Cincinnati.
UofL joined the Tri-State Collegiate Hockey League (TSCHL) in the 2014-15 season and has won the league championship each year.
The team, made up of about 25 students, was originally rejected membership into the TSCHL, and it took several attempts before they were accepted into the league.
"Winning the third championship in a row is exciting, head coach of the club. "It really feels good that we've gotten better every year, especially when we were originally rejected and told we weren't good enough. It's always good to prove people wrong."
After defeating the Bearcats, the club qualified for the ACHA Regional Tournament at Liberty University and almost qualified for the ACHA National Championship Tournament.
More information on UofL's Ice Hockey Club is available online.