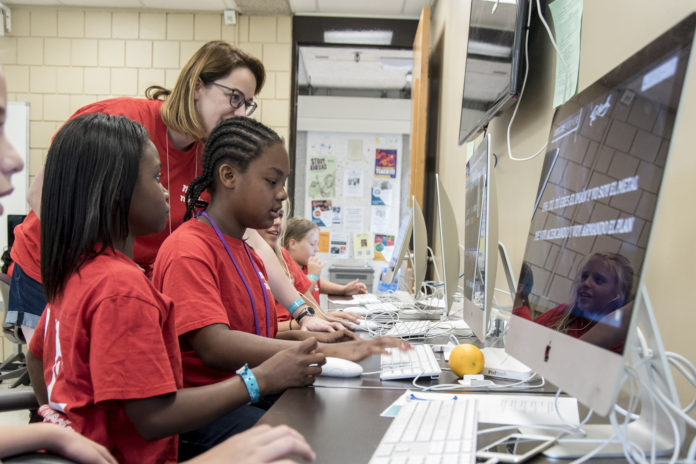 "We're doing ours on how women can be as important as boys," said 12-year-old Chloe Coleman, referencing a video project she's working on with a handful of other rising 6th grade girls at UofL's Digital Media Academy.
The academy is one of more than two dozen summer camps for kids organized and run by UofL faculty, staff and students. The media camp teaches the young women how to do research, shoot video, edit and make a final video presentation while, hopefully, piquing their interest in technology.
UofL English professor Mary P. Sheridan says middle school girls "drop out of STEM fields and if that's where the jobs of the future are we don't want girls to start weeding themselves out of these jobs of the future."
Others who are closer to college are the high schoolers from across the region who attended the Summer Law Institute at UofL. They heard from lawyers and judges, toured judicial buildings in downtown Louisville and participated in a mock trial – all to get a feel for the legal field and whether they want to pursue a law degree.
"The most important part of this week was talking to the judge at the federal court. We heard about his job and what he goes through, but also the changes he can make to the community," said Greg Schwartz, a student at DuPont Manual High School. That really inspired me and helped me figure out what I want to do."