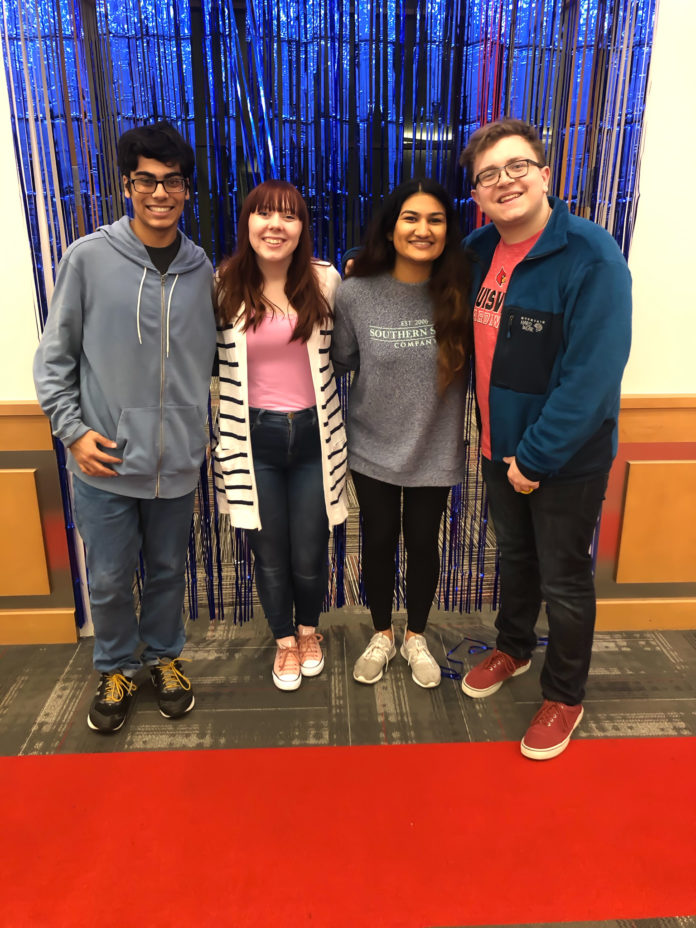 This weekend, UofL will host students from the Atlantic Coast Conference, but not for the usual athletic match ups.
For the first time, the Student Leadership Symposium, a program sponsored by the ACC Academic Consortium, will be on UofL's campus. The annual event brings together 75 students from across ACC universities to work together for three days on local issues that advance students' capacity for global leadership. Student leaders learn through educational sessions, keynote addresses and immersive experiences.
Faculty, staff and students in UofL's Office of Student Involvement identified the theme of "Reaching Social Change through Storytelling" for the symposium and developed programming to support it.
"Everyone has a story and it's so important to listen to one another in order to better understand and even more important to give agency to others that might not have the opportunity or privilege to speak up for themselves," said Kathy Meyer, assistant director, Student Leadership.  
The event will kick off at the Muhammad Ali Center on Feb. 28 and will feature special guest Graham Shelby, storyteller and speech writer for Metro Mayor Greg Fischer. Additional speakers include Jessica Bellamy, founder of Root Cause Research Center, a grassroots-led organization training community members in research and data storytelling; Hannah Drake, local writer, activist and spoken word artist; and Darcy Thompson and Joe Manning of the Louisville Story Program.
Elayne Harrington, a UofL freshman from Independence, Kentucky, said the topic was a huge draw for her and one of the reasons she applied to participate in the symposium.
"Learning how to share stories is especially important in the world right now, as that is a way for people to understand everyone's different backgrounds, cultures and perspectives in a way that brings people together," she said.
A highlight of the program will be a special storytelling event on Saturday evening, where 10 students will be chosen to share their personal narratives in front of their peers.
They'll also do a service project for CASA, court-appointed advocates for abused or neglected children. The students will stuff toy mascots from each ACC university, writing a note with each one that says it was made especially by a student who cares.
"Hopefully it will inspire them to know they have special support from students all over the country," said Harrington, who is currently interning at CASA.
Harrington, who is a psychology and communications major, said that being involved in things like the symposium is exactly what she hoped for in a college experience.
"I always wanted to go to school in a city that has a warm feeling and values diversity," she said. "UofL allows you to be whoever you are. You don't have to change. UofL will accept you. I've really gotten involved in a lot and met a lot of passionate individuals."