Putting action and investment behind commitment is evident at University of Louisville Hospital with two new technologies put into place that advance the goal of controlling infection.
The hospital, in conjunction with UofL's James Graham Brown Cancer Center, recently renovated and enlarged its Bone Marrow Transplantation Unit, including the installation of all new copper fixtures that utilize the metal's antimicrobial properties to control infection. UofL Hospital is the first facility in the Kentuckiana region to install the new fixtures.
The hospital also is the first in the area to begin using a new hand hygiene system that reminds staff to wash their hands. Staff members wear a badge that displays a red, yellow or green hand that automatically communicates compliance status to patients, reassuring them they are safe. The system collects compliance data that can be shared with staff and administrators.
These efforts are not isolated events but are part of a dedicated effort to improve patient safety, said University Medical Center Interim President/CEO Ken Marshall. UMC is the parent organization that has operated the hospital and cancer center since July 1.
"While we meet or exceed national standards of care once a hospital-acquired patient infection has been identified, our opportunity is around earlier recognition to prevent infection," Marshall said. "To this end, we have enhanced the use of tools available to us through new technologies and have put in place a continual education and training process."
While it is too soon to have verified data on the results of these efforts, hospital leaders are confident that the new measures will enable the hospital to increase its rates of infection control and reduce the incidence of hospital acquired infections in patients.
"HAIs can happen in any health care facility," said UofL Hospital Chief Medical Officer Jason Smith, MD, PhD, including hospitals, ambulatory surgical centers, long-term care facilities and others. "They are caused by bacteria, fungi, viruses or other less common pathogens. The new systems installed at UofL Hospital will have a significant impact in reducing the incidence of HAIs."
HAIs can be a cause of illness and death, and they can have emotional, financial and medical consequences. At any given time, about 1 in 25 inpatients has an infection related to hospitals or other health care facilities in the United States. These infections lead to the loss of tens of thousands of lives and cost the U.S. health care system billions of dollars each year.
"As front-line care providers, our nurses know better than anyone about the toll that HAIs can have on patients and their families," said Chief Nursing Officer Shari Kretzschmer, RN. "Nurses at UofL Hospital and James Graham Brown Cancer Center play a key role in preventing the spread of HAIs and we are excited to embrace these new tools introduced for the first time in our region to help strengthen infection control."
The effort was a worthwhile investment, Marshall said.
"On July 1, a health care resource that has been vital to this community for nearly 200 years entered a new era of service to the people of Metro Louisville and Southern Indiana," he said. "Our necessity to change, improve and grow is mandatory, and we will work to implement whatever investment is needed to achieve that growth."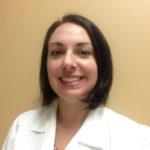 "Incorporating new technology shows our commitment to providing a safe environment for patient care," said Sarah Bishop, APRN, Director of Infection Prevention and Control at UofL Hospital. "I'm proud to work for an organization that is an early adopter of these emerging technologies."
The new technologies are CuVerro Bactericidal Copper Surfaces and the BioVigil Hand Hygiene System.
About CuVerro Bactericidal Copper Surfaces
Copper has been known to have inherent bactericidal properties for thousands of years. While its exact mechanism of action is not yet fully known, research suggests that copper surfaces affect bacteria in two sequential steps: the first step is a direct interaction between the copper surface and the bacterial outer membrane, causing the membrane to rupture. The second is related to the holes in the outer membrane through which the cell loses vital nutrients and water, causing a general weakening of the cell. CuVerro works with manufacturers to leverage this quality into the development of products that kill almost 100 percent of the bacteria that cause HAIs within two hours of contact.