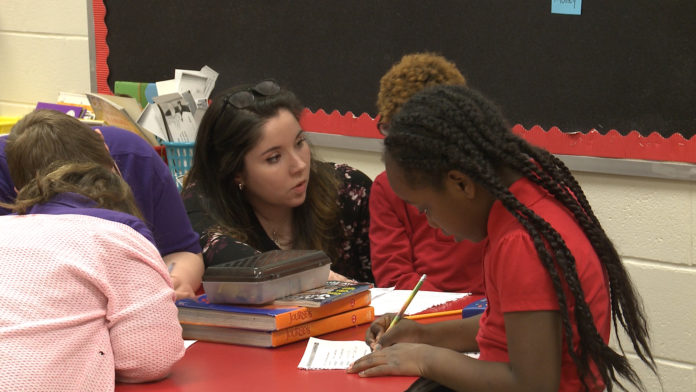 When she was growing up, teachers told her she wouldn't amount to much. But now, Spring 2018 UofL graduate Sarah French is using her naysayers as motivation to succeed in her chosen career path – teaching.
When French was younger, she had to overcome her parents' divorce, losing her house and mounting bills. By the time she was 17, French was already working a full-time job just to keep her family fed while attending school.
French's confidence began to waver and college was the last thing on her mind. That is until she met a guidance counselor her senior year of high school. The counselor saw something in French and convinced her to apply to UofL. During her first semester at UofL, French found her calling in teaching after visiting a classroom as part of one of her courses.
"I knew that's what I wanted to make my life to be" French said.
Now she's student teaching at Portland Elementary School, relating to students from low-income families who are experiencing some of the same struggles Sarah did at their age. 
Check out more of her story: