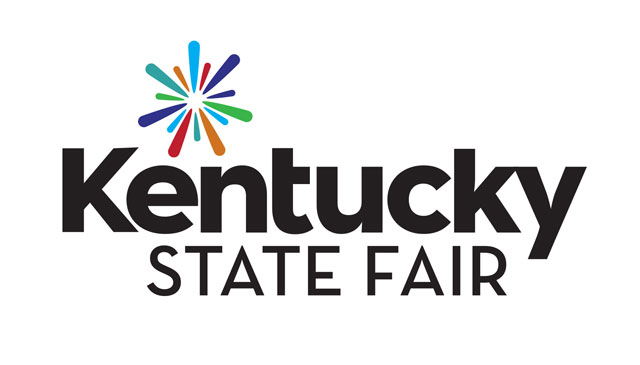 Health care providers with the University of Louisville will be featured at the Kentucky State Fair, starting today through Aug. 27. All services will be provided at the UofL booth in the Health Horizons Pavilion. Most services will be provided between 9 a.m. and 5 p.m. on the days shown, but fair-goers should check the booth for exact scheduling.
Some services require that participants meet certain criteria; staff in the booth can provide information.
Daily services
University of Louisville health care providers will be on-site in the Health Horizons Pavilion at the Kentucky State Fair, and three programs will be offering services each day:
Mammogram screenings: Providers affiliated with the UofL James Graham Brown Cancer Center and Kentucky Cancer Program will provide mammograms. All screenings will take place in the privacy of the Horses and Hope Cancer Screening Van. Mammogram screenings will be billed to insurance, so participants should have their health insurance verification and photo identification handy. Yearly mammograms are covered by Medicare and most private insurance providers for women over 40. Special discounted rates are available to those without insurance.
Vascular screenings, including carotid artery screen and ankle brachial index, will be provided daily at the fair, Aug. 17-27. A carotid artery screen is ideal for anyone with dizziness, ringing in the ears or anyone with a family history of carotid artery disease. It also is indicated for smokers and people with high blood pressure, high cholesterol or diabetes or for anyone who is over the age of 50. The test is administered by a registered technologist and uses ultrasound technology. 
Education, prevention and survivorship information from the Kentucky Cancer Program: The Kentucky Cancer Program is a statewide cancer prevention and control program, bringing together local organizations, providers and other partners in planning, implementing and evaluating cancer prevention and control efforts. The KCP staff and volunteers will be on-site providing information and giveaways to fair-goers with the goal of reducing cancer incidence and cancer death in Kentucky.
Women's health
Staff from UofL Hospital's Center for Women & Infants and UofL Physicians-Ob/Gyn & Women's Health will be on hand at the fair to help women of all ages. The Center for Women & Infants specializes in both high-risk obstetrics and general maternity services and gives expectant families their choice of care from board-certified obstetricians and certified nurse midwives who practice with UofL Physicians-Ob/Gyn & Women's Health.
At the fair, staff will be on hand to discuss urogynecology with providers from the Female Pelvic Medicine & Reconstructive Surgery practices, fertility specialists in reproductive endocrinology and infertility, the certified nurse midwifery program, family planning services, and our newest offering – Centering Prenatal Care. 
Emergency care, training
The UofL Hospital Level I Trauma Center and the Burn Unit will also both provide a variety of services at the fair.
The Trauma Center is the region's only Level I trauma unit. Staff will train fair-goers to "Stop the Bleed" on Aug. 18. This innovative program uses a lifelike replica of the human thigh – complete with faux blood – to train participants in handling bleeds from wounds at the scene where they occur. On Aug. 22, the Trauma Center will participate in Senior Day at the Fair, and feature a walk-through demonstration to help older adults identify potential hazards, help prevent falls and improve balance. The Trauma Center staff will return on Aug. 26, with more trauma prevention activities.
The UofL Burn Unit is the region's only dedicated adult burn unit and will provide safety information and activities for the entire family. Burn Unit personnel will be at the fair on Aug. 23.
Senior Day
Senior Day at the Fair will feature two programs that will only be available to fair-goers on that date, Tuesday, Aug. 22:
UofL Hospital Pharmacists will share information of interest to older adults, including diabetes, vaccinations, pharmacy services at UofL facilities and more. They also will be available to answer questions one-on-one with fair-goers about their medications and treatments.
UofL Hospital Volunteers will be at the fair to provide information on how fair-goers can serve others as a hospital volunteer. A wide array of service opportunities are available each year, from greeting guests to clerical service and more.
Also on Senior Day, the UofL booth will provide mammogram screenings, vascular screenings, colon cancer screenings, blood pressure checks, stroke assessments, women's health information and a walk-through demonstration for older adults to help them avoid falls.
Specialty screenings
Several specialty services will be provided by UofL staff at the fair:
UofL Physicians-Pediatrics will be at the fair Aug. 19, offering vision and blood pressure screenings and a child safety demonstration. 
UofL Physicians-Diabetes & Obesity Center will be at the fair Aug. 23, providing screenings for prediabetes and diabetes. The screening requires a finger stick and the participant does not have to be fasting.
UofL Hospital Infection Control will be at the fair Aug. 24, with information on the importance of hand hygiene in preventing the spread of disease. The staff also will show fair-goers the benefits of getting annual flu vaccinations and provide information on when antibiotics should be used and when they should not.
Carbon monoxide screening will be available during the final four days of the fair, Aug. 24 through Aug 27. The carbon monoxide breath test shows the amount of carbon monoxide in the lungs and blood in an indirect, non-invasive manner. Breath carbon monoxide also is an indicator of the levels of approximately 7,000 toxic substances present in cigarette smoke, 69 of which are known to cause cancer. Participants will blow into a small handheld device for several seconds.
Cancer screenings and more 
Staff with UofL's James Graham Brown Cancer Center, the Kentucky Cancer Program and the UofL School of Dentistry will be on hand to provide information, screenings and more. In addition to the aforementioned mammogram and vascular screenings:
Head and neck cancer screenings: Provided Aug. 19 and 20, Aug. 22, Aug. 26 and Aug. 27, the UofL School of Dentistry and the Kentucky Cancer Program will observe the 25th anniversary of their collaboration in providing head and neck assessments at the fair. Dental students and faculty have conducted more than 3,800 screenings since the collaboration began. This oral head and neck exam is painless and quick, and open to everyone. Participants wearing dentures will be asked to remove them during the 10-minute exam.
Prostate cancer screenings: Provided Aug. 19 and Aug. 20. Prostate screenings are recommended for men with average risk starting at age 50. African-American men and anyone with a brother, father or son who had prostate cancer before age 65 should begin getting screened for prostate cancer at age 45. Testing will involve a prostate specific antigen (PSA) blood test that involves taking a small amount of blood. A digital rectal exam also will be performed in the privacy of the Horses and Hope Cancer Screening Van to feel for any lumps, bumps or other abnormalities. The results of the PSA will be mailed about two weeks after the fair ends. The entire testing process takes approximately 20 minutes.
Colon cancer screenings: Provided Aug. 21 through Aug. 27. Colon cancer screenings with FIT kits are available to anyone over 50 who has not had a colonoscopy within the past 10 years or a stool test in the past year. A free take-home kit will be available for men and women 50 and older and to younger participants who are cancer survivors or have a history of cancer in close relatives. The participant will complete stool collection at home and then mail it to UofL Hospital in special packaging provided.
Cancer resources and Reiki demonstration from the M. Krista Loyd Resource Center at the Brown Cancer Center: Provided Aug. 24. The Krista Loyd Center provides a peaceful environment for patients with cancer to learn, relax and heal emotionally. One service provided is the Japanese technique of Reiki for stress reduction and healing promotion. Personnel from the Loyd Center will demonstrate the technique.
Stroke risk assessments and blood pressure screening: Provided Aug. 22 and Aug. 26. The UofL Hospital Comprehensive Stroke Center was the first certified stroke center in Kentucky. Staff will provide free stroke risk assessment and blood pressure checks to fair-goers.