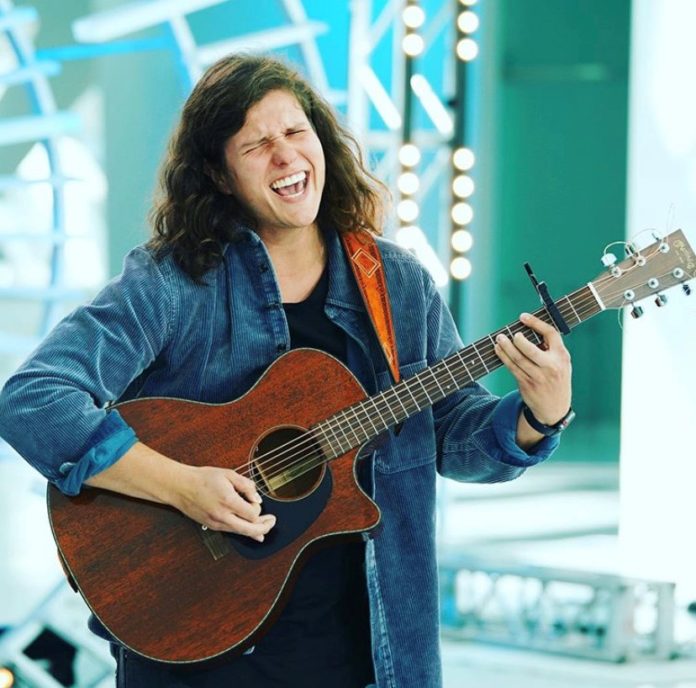 Music, for dental student Daniel La Rota, can communicate with people in a way that words can't.
"It's an outlet. Music has gotten me through first loves and true love, stress, anger, loss and pain. It's a way to transcend myself beyond reflection. It's something I can create and control. It's definitely a natural feeling," he said. 
Inspired by his brother and father's own guitar playing, Daniel picked up the guitar and started singing around age 10. His first public performance was during a high school culture day when he sang a duet with a friend. The support of friends and family led him to continue his passion for music, eventually landing in a college band. 
Daniel had the once-in-a-lifetime opportunity to showcase his musical abilities in front of a national audience on ABC's American Idol, where he wowed judges and made it to the second round on March 8. Watch his performance. 
Daniel says he plays both the guitar and ukulele and enjoys making variations of well-known music. 
"I love playing songs that everyone has heard, but I like to take liberties and alter how people hear a song. Anything that I can make different is fun for me," he said. 
As it relates to his future goals, Daniel plans to open a dental practice while also keeping music at the center of his life. 
"I want to show people that you can be passionate about multiple things — that you really can have everything you want," he said. "The School of Dentistry has been so supportive of my goals outside of school. It means a lot that they see me as a whole person." 
On the local level, Daniel will begin performing monthly at The Exchange in New Albany, Indiana, beginning this June.