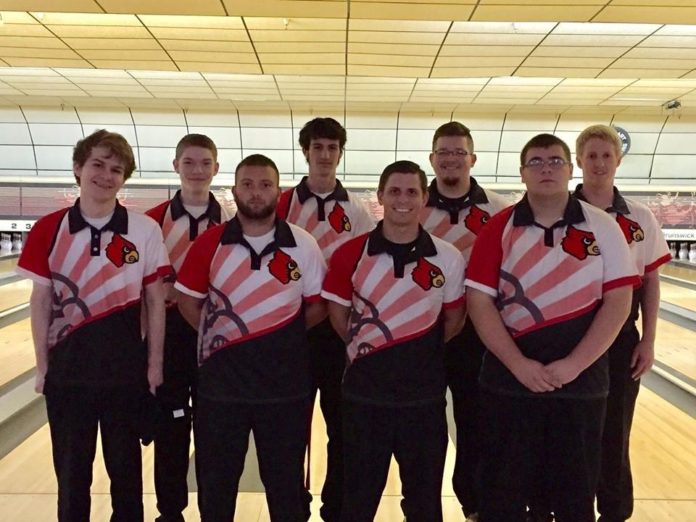 The University of Louisville's varsity sports programs have made quite an impression this year. Currently, the UofL's men's basketball, women's basketball, men's soccer, men's and women's swimming and football programs are all ranked in the top 20 nationally.
The university also supports successful club programs. For example, the University of Louisville Bowling Team competes in tournaments around the region. About 15 students participate on the men's and women's teams, three of whom were former Kentucky Youth Open winners.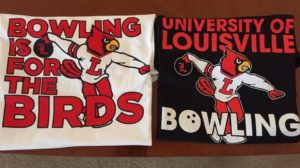 The Bowling Team is marking its 10th anniversary this season. It began with a limited season in 2006-07 when Daniel Palmer brought it to campus. He and his brothers bowled for St. Xavier High School and wanted to continue participating in the sport in a competitive environment in college.
Palmer's cousin, Kiefer Hillerich, is a current member of the team. His father, Bob, is the coach of the men's team.
"It is a volunteer position. I do it because I enjoy the sport of bowling, my youngest son bowls on the team and I just enjoy coaching. I get real enjoyment out of seeing a player develop," Bob Hillerich said.
He is helped by Chuck Farish, who also volunteers his time to coach the women's team.
Both the men's and women's teams practice twice a week at Ten Pin Strike and Spare, across from the Oxmoor Mall in St. Matthews. Their season runs from September through March, spanning 10 tournaments that takes them all over the region, from Campbellsville University to Morehead, to the University of Cincinnati and Ohio State.
Many of the schools UofL competes against are varsity programs which can recruit and support its athletes financially. Although UofL tries to recruit players, not offering scholarship money puts the program at a competitive disadvantage, Hillerich said. 
Still, the team won the Southern Classic four years ago and was runner-up in the Striking Knights tournament and has been ranked in the top 29 in the country. The team has also put several members on all-tournament teams.
Hillerich said bowling is very common at the collegiate and he hopes it will continue growing here.
"Every tournament results in bowling centers full of spectators and team members. There are national rankings. At the end of the season the top 80 men's teams and the top 64 women's teams are invited to the College Sectionals. All teams compete for one of 16 spots to the National Championship, which is televised," he explained.
UofL's team isn't doing anything exceptional to mark its 10th anniversary, but it is focused on making it to College Sectionals again, which marks the end of competition season.
The team is always looking for new members. Team updates and information can be found on the team's Facebook page.