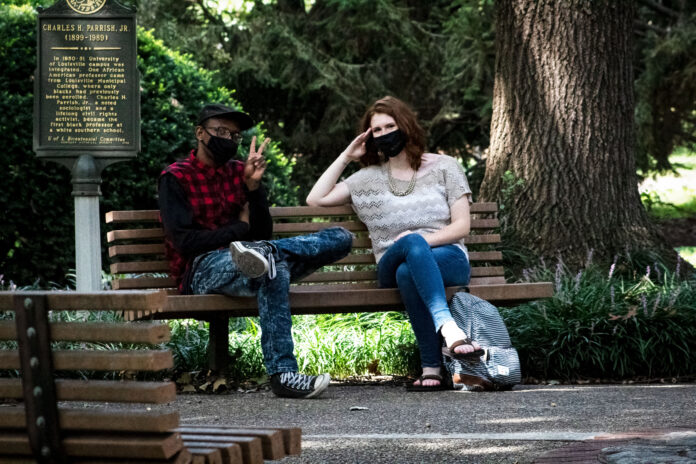 As the Louisville and UofL campus communities experience significant reductions in the spread of COVID-19, the university has announced updated guidelines for its mask policy in accordance with new Centers for Disease Control guidelines. 
Starting March 14, 2022, masking will only be required in classrooms and clinical areas. In all other areas, masks will be optional.
Here are additional things to note about the mask requirement modification:
Masks are still required when riding campus shuttles due to TARC's continued mask requirement.
Units that operate patient care activities may determine how to make their policies consistent with health agency recommendations.
The university still encourages individuals with health concerns to consider wearing masks while indoors. 
The university will continue to monitor CDC guidance and may have to make more changes to masking or take other measures if circumstances change. 
Beginning April 1, 2022, the university will also no longer require testing of unvaccinated individuals as asymptomatic testing has now shown to have little to no effect on the spread of COVID-19. If you feel ill, stay home and get tested.
As we relax some of these requirements that have been in place since the start of the pandemic, please keep in mind that this may be a difficult transition for some. Please be thoughtful and considerate with each other as we make this transition.