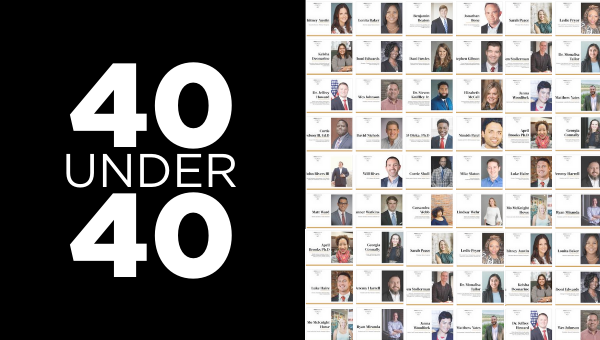 Maybe you took classes with them or taught them. Or maybe you've read or heard about their accomplishments in the news.
Others noticed, too. More than half of this year's Forty Under 40 list, published by Louisville Business First, are University of Louisville graduates – some with multiple degrees earned here.
The 21 alumni representing many career paths were chosen from more than 500 nominations in the 25th annual program the publication described as "honoring the region's up-and-coming young leaders under the age of 40." 
They are among the 1,000 honored in the quarter-century of the recognition program.
Here are the 21 Cardinals making the 2020 list:
Marea Ingwersen Aspillaga '05, 08
Whitney Austin '03, '09
Lonita Baker '03, '06, '17
Georgia Connally '15, '18
Dani Fowles '09, '14
Luke Haire '09
Dr. Jeffrey Howard '14
Dr. Steven Kniffley Jr, '08
Elizabeth McCall '07, '09
Mo McKnight Howe '08
Curtis Nelson III '03, '06
OJ Oleka '10
Nimish Patel '06
Mike Slaton '06
Dr. Monalisa Tailor '10
Matt Ward '12
Cassandra Webb '12
Lindsay Wehr '03, '09
Janna Woodfork '07
Matthew Yates '08
Darryl Young Jr. '12
Check out the complete list of honorees here. Business First announced it will run the honorees' profiles in its Sept. 25 issue.