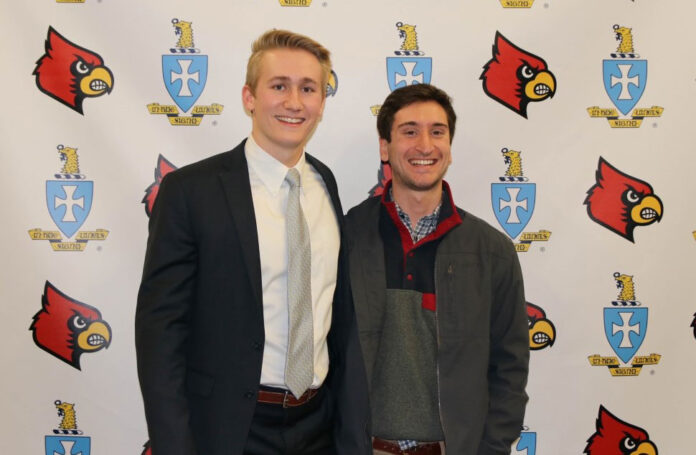 On October 10, UofL Chemical Engineering graduate Samuel Romes was selected as the Sigma Chi International Balfour Award (IBA) winner for the 2019-20 academic year.
Awarded to the fraternity's most outstanding senior, the Balfour Award has three levels. First is the chapter award, followed by awards for each of the fraternity's 61 provinces and finally, the prestigious International Balfour Award. As the recipient of the IBA, Romes will serve on the fraternity's Executive Committee for two years.
With this award, Romes joins a long list of distinguished honorees who include Keith Krach, Under Secretary of State for Economic Growth, Energy and Environment.
With tough competition from Sigma Chi chapters across the United States and Canada, one does not receive the IBA without a laundry list of accomplishments. As the president of the Iota Lambda chapter of Sigma Chi, working as a Cardinal Ambassador, membership in the American Institute of Chemical Engineers, involvement with the Speed School Student Council, working part-time at the startup FreshFry LLC, and working co-ops with Lexmark International, it's safe to say Romes was heavily involved as an undergraduate.
In addition to this extensive involvement, Romes was also an active participant with raiseRED during all four of his years at UofL. During his sophomore and junior years, he was a team leader for raiseRED – a student run fundraising organization that culminates each year's efforts with an 18-hour dance marathon to benefit the UofL Department of Pediatric Oncology and Hematology. He wanted to raise the bar during his senior year.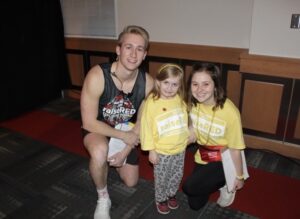 "Going into senior year, I had to give everything I had," he said. 
He ran for the executive board of raiseRED and was selected as a programming director. In this role, Romes was a catalyst to the organization's success in 2020, which included a record amount of money raised to fight pediatric cancer. 
As the president of the Iota Lambda chapter of Sigma Chi, Romes made the decision to focus the fraternity's fundraising efforts on raiseRED. He developed a spreadsheet with projected dollar amounts to keep the organization's fundraising efforts on track and made it a point to reach out to chapter alumni for donations.
"It's all about the ask," Romes stated plainly. "Most [alumni] are more than willing to give."
Between the roughly 80 members signed up for raiseRED, Sigma Chi brought in just under $80,000 of the record-breaking $690,991.70.
"I don't like bragging," said Romes, "but to put it pretty plainly, basically nothing like that in terms of fundraising on UofL's campus has ever happened by a single organization."
When it comes to fundraising strategy, Romes' was simple, yet carefully executed. He focused heavily on "the ask", tailoring templates to send the most effective, impactful emails to potential donors ranging from co-workers to alumni.
Romes found success with raiseRED by setting concrete goals with direct action plans. As a new member of the Sigma Chi Executive Committee advocating for undergraduates, his outlook is similar.
Young alumni engagement, an emphasis on mental health and diversity and inclusion training are at the top of Romes' list when it comes to this new role. From providing resources for salary negotiation to home finance, Romes has placed a lot of importance on setting up his Sigma Chi brothers for success.
It's clear he's already hit the ground running and he is motivated to keep going. Romes, who is currently pursuing his master's degree in chemical engineering at UofL, said he is honored to have received this honor.
"I just hope that I can live up to the title in the next couple of years," Romes admitted. "It is a little bit of pressure but it feels really cool."