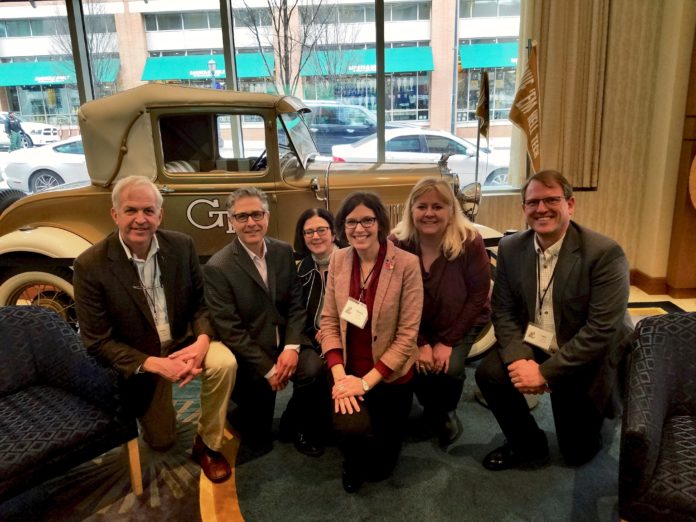 A group of UofL administrators has joined the ACC Academic Leaders Network. The network, in its inaugural year, aims to bring together department heads, vice provosts and other intermediate-level academic leaders at ACC institutions for a series of networking and professional development meetings. 
UofL's constituency includes Lars Smith, associate dean and Samuel J. Stallings Professor of Law at the University of Louisville School of Law, Paul DeMarco, acting vice provost for Graduate Affairs and Acting Dean, School of Interdisciplinary and Graduate Studies, Tracy Eells, vice provost for Faculty Affairs, Jasmine Farrier, chair, Political Science, Kristen Lucas, assistant dean of Program Innovation and Strategic Initiatives at the College of Business, and Krista Wallace-Boaz, assistant dean for Student Programs at the School of Music and Faculty Senate Chair.
The group joined other ACC leaders at Georgia Tech February 7-9. There, participants heard several presentations on topics such as courageous conversations and best practices in student mental health counseling.
Smith says he was interested in applying for the network because of his interest in academic leadership and interdisciplinary collaboration.