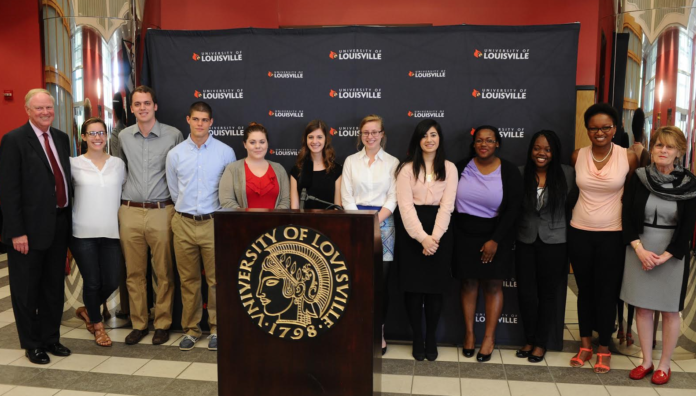 Secretary of State John Kerry recently commended the University of Louisville for being among the top producers of Fulbright Scholars during the 2015-16 academic year.
In a letter to Dr. James Ramsey, the secretary praised the university's work and highlighted the value of the scholars in promoting international cooperation and tackling global challenges, writing that "their efforts help ensure ours is a more secure and prosperous world."
UofL produced 10 Fulbright Scholars in the previous academic year, and was listed as a top Fulbright producer in The Chronicle of Higher Education. This year, the number of recipients rose to 14.
Patricia Condon, UofL's Director of National and International Scholarship Opportunities, said recognition from the U.S. Secretary of State means a lot because it underscores the global and national impact of Fulbright scholars and it's gratifying to know UofL is a major player in producing those scholars.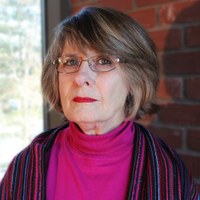 "The main ingredient in UofL's recipe for success is collaboration," Condon said. "I am often asked by colleagues at other colleges how we managed to build such a great program. The answer is, clearly, because our faculty, administrators and staff are ardent supporters. Every single day — from recruitment through graduation — we nurture talented students and help them reach their academic potential."
Condon's office helps students apply for Fulbright and other prestigious scholarships, such as the Boren, Critical Language, Gilman, and English Speaking Union scholarships. These are designated as "prestigious" because they are well-recognized in academia, highly selective and based on merit. They also generally have significant monetary value to cover things such as travel expenses, which UofL students have used to travel to places like Turkey, Russia, Thailand, the Netherlands and Cuba to conduct research or teach English.
The letter explained the government's esteem for international programs such as these, calling them fundamental to understanding the country's place in the world and the global economy.
 "You play a vital role as leaders and partners in our international education efforts, and you should be proud of your place among the top-producing institutions of Fulbright participants," Kerry wrote. "I thank you and your colleagues for all you do to fulfill the Fulbright Program's goals of fostering leadership, inclusion, and peace."