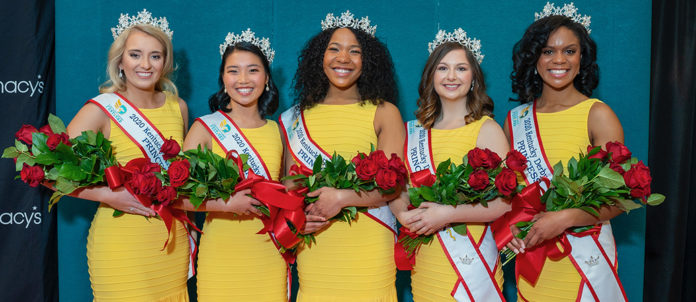 The Kentucky Derby Festival has named its five princesses for the 2020 Kentucky Derby Festival Royal Court. This year's court includes two UofL students: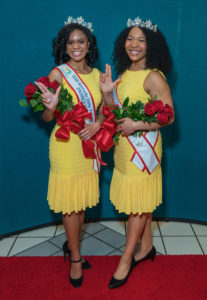 Giavanna (Gia) Combs of Louisville is a 20-year-old junior at the University of Louisville majoring in psychology with a minor in Pan-African studies. She is a Woodford R. Porter Scholar, Denny Crum Scholar, and a member of Alpha Kappa Alpha Sorority. She also participated in the medical companion program with the Louisville Veterans Affairs Hospital.
Leah Hazelwood of Lebanon is a 19-year-old sophomore at the University of Louisville dual majoring in political science and liberal studies with concentrations in race & gender studies, global public health and economics. She is a McConnell Scholar, a Harvard Kennedy Public Policy Leadership Scholar, the College of Arts and Sciences Vice President, a member of Chi Omega Sorority, and a "children's advocate" for the Center for Women and Families.
They join Hannah Maria Edelen, a senior at Northern Kentucky University; Molly Jett, a senior at Bellarmine University; and Hannah Robb, a junior at Bellarmine University.
Additionally, Lexington native Grace Rahman, a UofL post-baccalaureate student entering med school in the fall, was chosen as first alternate. 
As part of the Derby Festival court, these students will act as ambassadors for the 2020 Kentucky Derby Festival, attending nearly 70 events over a two-week period. One of the five will be crowned the Derby Festival Queen by a spin-of-the-wheel at the annual Fillies Derby Ball on April 4 at The Galt House. Each woman will receive a $2,000 scholarship.
Candidates for the Princess Program must maintain a minimum 3.0 grade-point average and are selected by a panel of three out-of-state judges. Criteria for selection includes knowledge of the Derby Festival, poise, intelligence, personality and campus and community involvement. The first Derby Festival Princess was crowned in 1957, the second year of the Festival. 
Photos taken by KDF Official Photographer Marvin Young.