Three University of Louisville seniors have been selected as the student speakers for the historic, all-university Commencement ceremonies May 7-9 for 2020 and 2021 graduates. More than 2,300 are expected to be the first in UofL history to cross the outdoor stage at Cardinal Stadium in ceremonies designed to celebrate their achievements while adhering to the strict safety standards necessitated by the Covid-19 pandemic.
Each ceremony, led by University of Louisville President Neeli Bendapudi, will include one student speaker.
Aliyah D'Rae Brutley, College of Arts & Sciences
Brutley will speak at the first ceremony of the weekend May 7 at 7 p.m. She is receiving a bachelor of science in theatre arts and a bachelor of arts in psychology.
A Woodford R. Porter Scholar, Brutley is this year's recipient of the Woodcock Medal, the most prestigious recognition of accomplishment by an undergraduate student in A&S. The Woodcock Medal is awarded each year to "an outstanding senior whose personal characteristics and superior scholarship give promise of constructive leadership in society."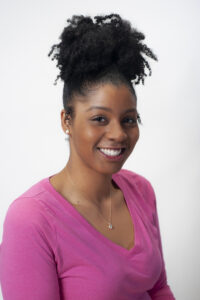 As an undergraduate student, she was cast in UofL's Repertory Company, which is a small ensemble usually reserved for graduate students that tours Jefferson County Public Schools. 
"I had the pleasure of … seeing the look on young Black girls' faces as they saw themselves reflected on stage," said Sidney Monroe Williams, assistant professor in theatre arts, who nominated Brutely for the Woodcock Medal.
Brutely is graduating with a 4.0 GPA and is currently employed in a National Science Foundation-funded project to retain underrepresented minority women in the fields of science, technology, engineering and math (STEM). She previously worked at UPS loading and unloading delivery trucks. 
Brianna Marie Blasi, College of Business
Known as Bree to her friends, Blasi will receive her bachelor of science in business administration at the second weekend ceremony May 8 at 10 a.m. The marketing major said she wants to send a positive message to the class of 2020, whose ceremony last year was abruptly cancelled because of the pandemic, and the class of 2021.
"As we celebrate the classes of 2020 and 2021, let us live in the moment and remember how far we've come," she said. "The struggles and the changes we went through have made us more resilient, made us more equipped for the unknown, and most importantly, showed us our strength." 
Blasi, of Louisville, said UofL has felt like home to her from the moment she arrived for freshman orientation. 
"From the professors, lovely staff members and education resources to all the supportive classmates I have encountered over the last four years, I was truly able to excel at UofL and reach my goals," she said. "When Covid-19 hit, my world, and so many others', was shook to its core. It sometimes seemed like I was travelling through this never-ending dark tunnel with no sign of light. What helped me get through it all was the continuous support from classmates and understanding professors."
Murphy Lamb, School of Music
Pianist Murphy Lamb will give remarks at the 4 p.m. ceremony May 8, the final ceremony of the weekend. The Campbellsville, Kentucky, native is graduating with a bachelor of arts in music and a minor in physics.
"I hope to relay to guests and fellow graduates that graduation is a time to reflect on our experiences, look forward to the opportunities ahead of us, but most importantly, it is a time to connect with one another in the present. It is a time to celebrate our accomplishments and live into the fullness of the moment," Lamb said.
Lamb developed chronic tendinitis in his wrists and elbows during his first year in the School of Music and feared he would have to abandon his dream of a music degree.
"As a pianist this was an incredible obstacle," he said. "At my worst I was almost forced to make the decision to leave my major. How could I complete a music degree if playing my instrument was a serious health risk? I would not have been able to find a solution had it not been for the empathy and flexibility shown to me by my close personal mentors and beloved faculty in the School of Music. They gave me space to rest when needed, time to develop ways to work around my condition, and a never-ending stream of words of encouragement."