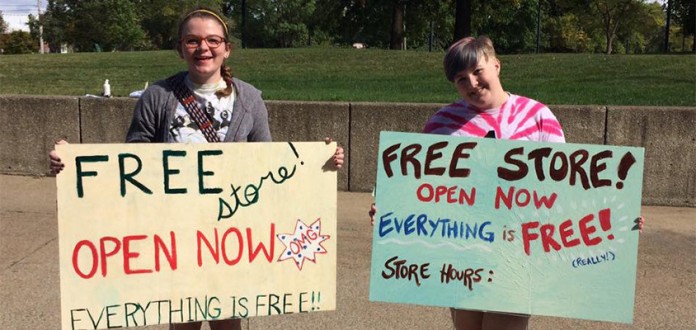 Is your house cluttered, but you don't have time to have a garage sale?
Take your unwanted stuff to the UofL Free Store. The student- run store is in need of a wide range of nonperishable items, ranging from DVDs to small appliances and everything in between. It offers them to those in need – all in the name of environmental sustainability.
The group Recycling and Sustainable Solutions, in partnership with Campus Housing and the Sustainability Council, saw an opportunity to help students and employees save money on household items while reducing landfill deposits at the same time.
This semester, the Free Store is launching a new partnership with UofL's Career Center to collect donations of business attire in order to create a new "Career Closet" where students and recent alumni can access free or low-cost professional outfits for interviews, internships and professional profile photos.
The store, located in the basement of Unitas Hall, is open every Thursday from 1-3 p.m. So, clean your clutter, assist someone in need and help the environment today!