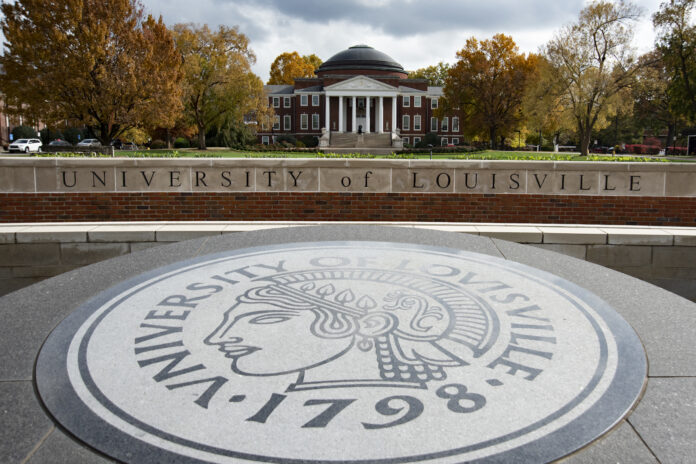 UofL students will have a unique opportunity to bond – and grow – over Fall Break this year, thanks to the inaugural Fall Break Wellness Series.
The series was put together by a committee to engage with and encourage students to stay on campus during the Oct. 2-6 break amid the COVID-19 pandemic. It was designed around the "GROWTH" mindset, developed by mindset researcher and Stanford Professor Dr. Carol Dweck.
GROWTH in this context stands for Grit, Resiliency, Optimism, Wellness, Teamwork and Hope, or as Dweck explains in her TED Talk, it essentially means, "the power of believing that you can improve."
UofL created a committee charged with developing programming around this idea about two years ago.
The purpose of this new series is to build on that programming and promote resilience, flexibility and openness to change, to help students foster acceptance and a caring view of the world.
"These traits are essential for healthy emotional intelligence and will serve you well in your future endeavors, as well as during these unprecedented times," said UofL President Neeli Bendapudi.
The Fall Break Wellness Series 26 scheduled events and 21 "anytime" events, both virtual and in-person/socially distanced. Events include workouts, meditation, discussions about topics like travel and religion, a virtual Susan G. Komen Breast Cancer Walk, baking and cooking demonstrations, a workshop run by the Counseling Center and more. Remarks will be presented by President Neeli Bendapudi and Michael Mardis, Dean of Students.
Students attending events can check in via Engage for a chance to win prizes. Each event aligns with a letter of GROWTH and the first 50 students to achieve the full word will receive a swag bag.  
"With everything that has been going on, we want to make sure you're keeping yourself in a good place mentally. That is why we're hosting this series of events, to help you grow your mindset and embrace challenges," Bendapudi said. "The University of Louisville is a Community of Care and that includes caring for yourself as well as for one another. I strongly urge you to check out the events that are planned and to use this time, this break, to take good care of yourselves."
More information about the inaugural Fall Break Wellness Series is available online.