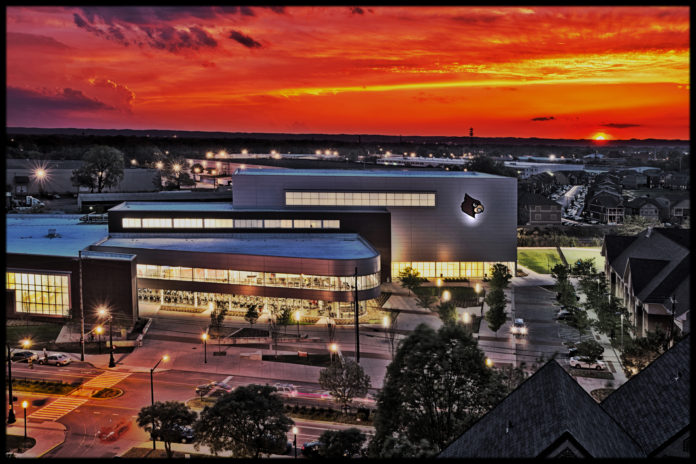 The Student Recreation Center is usually a bustling hub of activity, from students pushing their limits on workout equipment to rambunctious basketball and volleyball courts, anyone can find a place to get in some exercise.
That has changed with COVID-19 requiring social distancing. However, the SRC is finding creative ways to keep students active. From online gaming to virtual workouts, the SRC wants to ensure that students stay connected.
"That's a big part of what we do at the SRC," said David Rice, coordinator of Sports Clubs and Facilities. "We are there to engage students and to get them to engage with each other. Part of the university is not just in the classroom, so typically when you go over to the gym and play basketball with someone you've never met before, you might just come away with a new friend. This partnership is really just an extension of that, exercising proper social distancing."
The SRC partnered with the Cardinal Gaming Club to provide online gaming options. Students will need to join Discord in order to connect with the Cardinal Gaming Club channels. Games available include Fortnite, Call of Duty or social role-playing games like Dungeons and Dragons. Through this partnership, more students can connect without stepping foot on campus.
For those looking to be more active, employees of the SRC have set up virtual workouts, where students can follow along with an instructor from their own homes. In addition, students are able to meet one-on-one with SRC Fitness Staff via Virtual Fitness Consultations. These sessions are available by reservation and will last roughly 15 minutes, giving students an opportunity to ask questions or get tips on how to train during isolation.
The SRC has also provided several social distancing jogging routes, where students can run on or near campus, including HSC, with routes beginning at one mile up to four. There is also a link to create individual routes based on students' location.