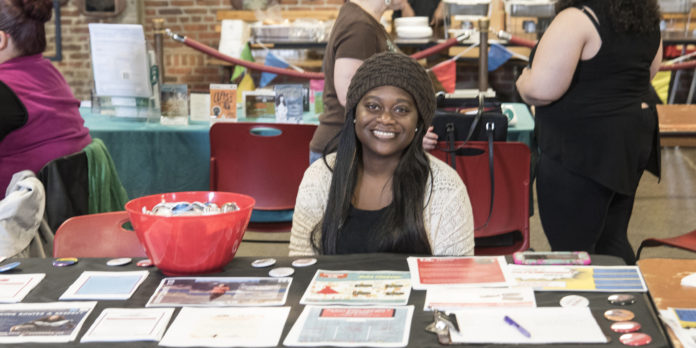 The Student Activities Board's Diversity Committee kicked off its inaugural Women's Empowerment Week on campus Monday with a "Women's Resource Fair and Grill-off" at the Red Barn.
Joseph Holland, a senior on the committee, said the idea behind the event, which included yoga, music and lunch, was to "give women on campus a chance to connect with the groups on campus and in the community that are women-led and women-empowered that can help them achieve their goals and dreams."
The week, which includes a number of other events, culminates in a keynote speech by Kathrine Switzer, the famed first woman to officially run the Boston Marathon, on Oct. 26. Her speech is free and open to the public. Switzer is now recognized as an iconic athlete, sports and social advocate, author and Emmy award-winning television commentator. Her talk is titled, "Kickin' It With Kathrine: A Series of Coincidences that Changed History."
Holland said the Diversity Committee started working on the idea of Empowerment Week in the summer, as they realized they didn't have any female-centric programming.
"We wanted to empower and educate men and women on campus on issues of gender equality and encourage conversations about that," said Holland. "We really wanted to create a platform to champion women's rights."   
Holland, who is a double major in bio-medical science and political science, said the committee is hopeful the week becomes a flagship event.
Click here to see more photos from the Women's Resource Fair.