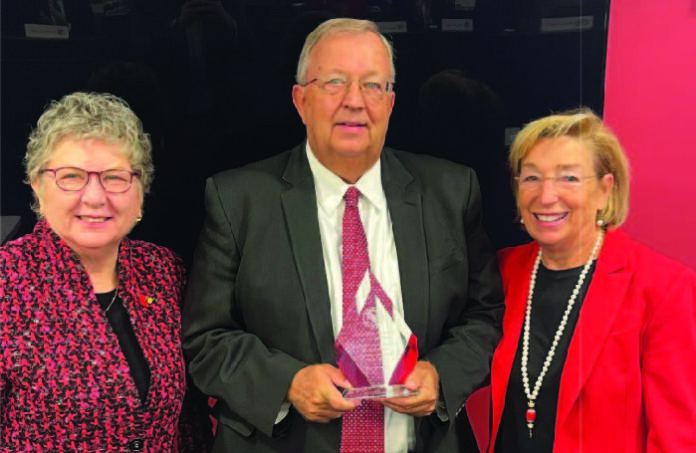 The University of Louisville's vision for the future was top of mind at the Oct. 25, 2023, UofL Board of Trustees meeting. Under direction of UofL President Kim Schatzel, the university's senior leadership team is developing strategic initiatives for each of their units. These initiatives complement the university's 2023-25 strategic plan.
Schatzel and her team will regularly provide updates on strategic initiatives as part of her report to trustees. She outlined her strategic priorities at a previous trustees meeting. Updates from the provost's office and community relations were given at the Oct. 25 meeting.
Interim University Provost Gerry Bradley was first up with his report, which focused on how the university will establish and implement a five-year undergraduate success plan to advance inclusive student success and raise UofL's six-year graduation rate from 62% to 70%.
According to Bradley, the undergraduate success plan will prioritize eight key areas: advising systems and services; course catalog and scheduling; first-year experience; financial aid; key predictive analytics; living-learning communities; degree navigator software; and transfer and dual enrollment pathways. Unit meetings with deans and vice provosts to identify specific initiatives are under way.
Vice President of Community Engagement Douglas Craddock provided insight on the establishment and implementation of a university-wide community engagement plan. This plan will further the university's efforts to serve as a premier metropolitan university – one that, "facilitates the use of university knowledge and resources to support partnerships advancing the mutual needs of the university and the community." Craddock said this is an important initiative for UofL to maintain its status as a Carnegie Research 1 and Community Engaged Institution.
The community engagement plan will focus on the institutionalization of community engagement, strategic partnerships, assessment and evaluation of community engagement initiatives and being an anchor institution for workforce development.
The committees of the UofL Board of Trustees will meet Dec. 14, 2023, and the next full Board of Trustees meeting will take place Jan. 25, 2024. Meeting minutes, schedules and other details are available on the UofL Board of Trustees webpage.