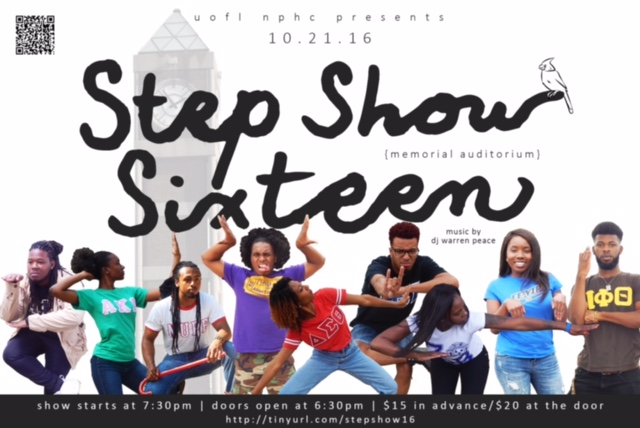 UofL's National Pan-Hellenic Step Show will be held at 7:30 p.m. Oct. 21 at Louisville Memorial Auditorium.
Doors open at 6:30 p.m. Advance tickets can be purchased for $15 online. Tickets will be available at the door for $20.
"The homecoming step show brings out a large group of NPHC and black alumni," said Jeffrey Cross, NPHC adviser. "The show is a great way for the NPHC fraternities and sororities to enhance the UofL homecoming experience and make their mark on campus."
The fraternities and sororities spend several months preparing for the show by practicing step routines, developing a theme and creating props. Most chapters begin practicing in the summer and continue to practice up until the day of the show. One winner will be selected from among both the fraternities and sororities to receive a $1,000 dollar cash prize for their chapter as well as year-long bragging rights.
In 2014, Kappa Alpha Psi won first place for the fraternities and Delta Sigma Theta for the sororities.
For more information about the event contact Jeffrey Cross.