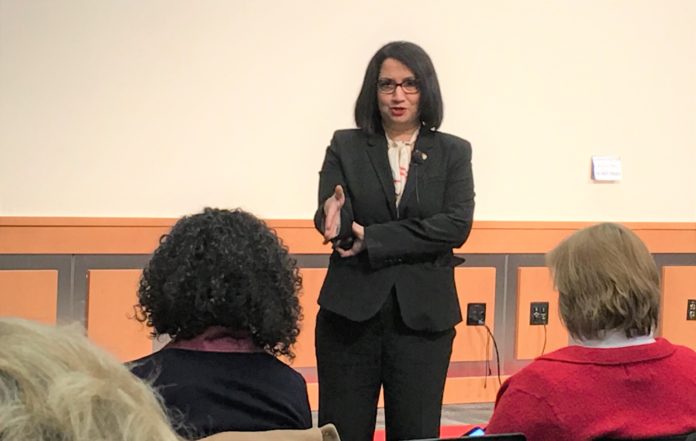 Dozens of faculty, staff and students came together Monday at the Student Activities Center to hear updates and provide feedback on the university's strategic planning process.
The forum, one of many campus discussions about the process, began with an overview by President Bendapudi. Afterward, participants attended breakout sessions focused on the three pillars of the plan: making UofL a great place to "learn, work and invest."
A similar event is planned for Wednesday on the Health Sciences Campus. 
Bendapudi encouraged those attending the Belknap Campus forum to "stay engaged" in the process by attending events, submitting ideas and staying up-to-date via the strategic planning website.
She reminded attendees that the reason administrators are working toward two three-year plans, instead of a longer-term plan, is to boost accountability and flexibility.
"The strategic planning process doesn't mean we throw everything away, but instead we are trying to build on what we already have," she said. "We can create a process whereby every year we decide what's happening the next few years. That will keep us more nimble and flexible."
Since the January 24 kick-off, chairs, co-chairs and members for all three work groups have been selected.
"We were looking to fill 90 spots—30 people per work group," Bendapudi said. "In just a few days we got over 1,400 nominations. Isn't that incredible? That speaks so well for our institution."
Next steps will be for the work groups to continue to gather feedback as they formulate proposed strategies, actions, metrics and timelines.
Bendapudi said "we're still on track" to launch the plan at the beginning of the fall semester.
In addition to Wednesday's HSC event, a session for alumni will be held that same day at 6 p.m. at the University Club. This session will be livestreamed here.