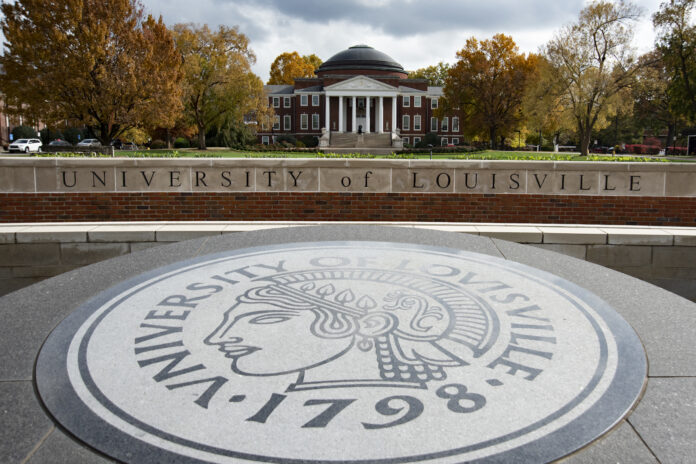 Staff Senate met virtually on Nov. 10, voting on the classification of the Anti-Racism Committee. They also received information on a future HR software replacement and were given updates on the university budget.
Senators voted to move the Anti-Racism Committee's classification from "ad hoc" to "standing." The formation of this standing committee was part of the ten preliminary recommendations presented by co-chairs Leondra Gully and Andrew Grubb in October's Staff Senate meeting.
M. Rehan Khan, vice president of Information Technology Services and chief information officer, gave an update on the PeopleSoft HR software replacement. Oracle, the parent platform service of PeopleSoft, announced it will stop supporting the HR software in 2031. The system has presented challenges throughout many departments and the recommendation had been made to begin transitioning to a new HR software.
The ITS team worked diligently with the campus community over the last year by engaging over 77 stakeholders across 20 departments for feedback. They also conducted interviews with 14 higher education institutions using other software and negotiated prices among vendors. The result of their efforts showed overwhelming support for Workday HR Software.
Kahn reported that a recommendation to the provost and chief financial officer has been made in favor of selecting Workday as the replacement for PeopleSoft. The cloud-based HR software will be introduced to the university gradually in two-year phases, the first of which is set to begin in January 2021.
The implementation of the modern cloud-based system will improve upon the hiring process, reduce payroll calculation and processing errors, and upgrade security and system availability. Mary Alexander-Conte, director of disbursement services, stated, "it's going to make our lives a lot easier, both internal to payroll and external to all of our departments."
Senators received budget updates from Chief Financial Officer Dan Durbin. The university currently has a balanced budget and is slightly exceeding previous projections. Despite an overall positive trend, Durbin did express budgetary concerns with Athletics. Current health protocols and occupancy restrictions due to COVID-19 have led to a large decrease in ticket sales and revenue for athletic programs.
"We are working with them to make sure that they can fix their own problems. In other words, we do not want to move money from the academic enterprise to subsidize athletics," Durbin said. 
Numerous senators posed questions about the retirement cuts made earlier this year. Durbin commented that the recent changes will not be permanent, and that the student success and retention rate for the upcoming spring semester will heavily impact the university's financial capabilities.
Durbin said, "Until we close the books in December and have a better picture of what spring enrollment looks like, we can't make a decision on retirement and we can't make a decision on the contingency."
Senators also received information on the upcoming Cardinal Cupboard food drive from Senator Melissa Taylor. The Cardinal Cupboard, located within the Swain Student Activities Center, is a food pantry open to all university students, staff and faculty. An update will be provided to senators at a later date with the most requested items. Taylor stated the pantry accepts food donations as well as gift cards to grocery stores such as Kroger or Walmart. Physical donations are accepted through the mail and in person. Monetary donations can be made through their website.
Committee reports and a full video recording of the virtual meeting can be found on the Staff Senate Meeting page.  The next Staff Senate meeting will be held December 8 via Microsoft Teams.