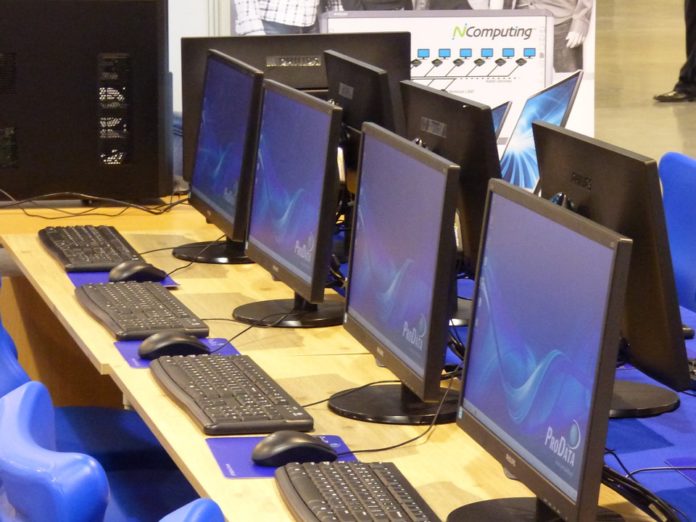 Staff Senators were joined by President Neeli Bendapudi during their virtual meeting Feb. 9. Senators received key findings from CPE, updates to campus VPN accessibility, and information about the Employee Success Center.
Bendapudi provided senators with updates and reminders about the COVID-19 vaccine. State government constraints limit the number of available vaccines, which restricts how quickly vaccines can be offered to the entire university community. Bendapudi further reminded senators that age will be the determining factor for when vaccines will be offered to employees. An email notification from UofL Health will alert those who are next in line to receive the vaccination. All staff, faculty and students were encouraged to take advantage of the vaccine when it is made available to them.
"If you have a chance to get a vaccine please do it, as all of the scientific evidence right now is that you're better off taking the vaccine," Bendapudi said.
Bendapudi presented key findings from the Counsel on Postsecondary Education, which oversees all Kentucky higher education institutions. The counsel assesses all colleges and universities on 29 different metrics of progress. Bendapudi reported that since the 2015/2016 academic year, the university has improved on 26 of the 29 measured metrics. Adult learners over the age of 22, diversity of tenure track staff and student performance in English were among those areas with room for growth. The CPE findings further highlighted fall 2020 enrollment rates for the university.
"In fall of 2020, we led all Kentucky public colleges and universities by actually growing our freshmen enrollment by about 2.5%, when nationally the trends were down. This is the direct result of staff contribution at every level," Bendapudi said.
Senators were also joined by M. Rehan Khan, vice president of information technology services and chief information officer, and Katherine Stevenson, executive director of enterprise technology services. As part of the ongoing effort to keep the university secure, access to campus resources will be restricted for devices with unsupported operating systems.
Stevenson informed senators that now obsolete operating systems, including Windows 7 and early variations of macOS, are no longer receiving necessary patches. As a result, these operating systems are increasingly exposed to vulnerabilities and possible cybersecurity threats.  
"It's important that people keep their operating systems up to date to receive these patches. If you don't, your machine is very vulnerable to ransomware and other forms of malicious software," Stevenson stated.
At the close of business on Feb. 26, these unsupported operating systems will no longer be able to access the campus VPN. At that time, devices running Windows 7 and the obsolete versions of macOS will not be able to access PeopleSoft HR. Employees were encouraged to take advantage of the free upgrade to Windows 10 through the university's Microsoft contract. Updates to macOS are also available free of charge. Up to five personal devices can be updated to compatible operating systems by contacting the ITS Help Desk.
Brian Buford, director of employee development and success, provided senators with information about the launch of the new Employee Success Center. The ESC was formed as part of the 2019-2022 strategic plan to help make the university a great place to work. Leadership training, mentoring and coaching will be provided through the center to improve workplace culture and promote employee engagement.
To celebrate the launch of the Employee Success Center, President Bendapudi will host a virtual fireside chat with special guest, Simon Sinek, on Feb. 22 at 1 p.m. Sinek is a renowned speaker, author and presenter of the third most watched TED Talk of all time. Employees can register for the free virtual event here.
Committee reports and a full video recording of the virtual meeting can be found on the Staff Senate Meeting page. The next Staff Senate meeting will be held on March 9 via Microsoft Teams.