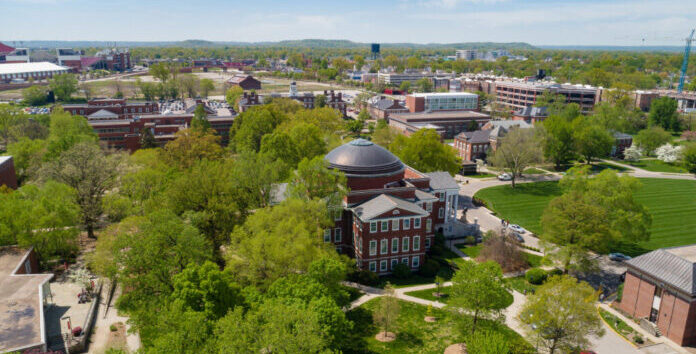 Transition from the PeopleSoft human resources software system to the new WorkdayHR software system is in the final stages. Melissa Shuter, executive director of Operation Support Services, presented a WorkdayHR status update to the University of Louisville Staff Senate at the senate's Dec. 13, 2022, meeting. In her report, Shuter noted several resources available on the Workday @UofL website that all employees should review prior to the Workday go-live date of Jan. 9, 2023. Employees should pay particular attention to the training resources, PeopleSoft vs. Workday comparison, the training and critical dates calendars as well as the FAQs.
Senators asked about how timesheets for bi-weekly/hourly employees should be managed prior to and during the holiday break. Shuter said, where possible, supervisors should go ahead and approve timesheets for Dec. 16, 2022 – Dec. 29, 2022, and Dec. 31, 2022, when no hours are worked. Supervisors who have employees working over winter break will need to approve hours worked. When Workday goes live, timesheets will be due Monday at noon. Employees are encouraged to check the payroll calendar for details.
Questions about the WorkdayHR transition should be directed to workdayhr@louisville.edu.
President Search
Staff Senate Chair John Smith provided a follow-up to the recent announcement of Kim Schatzel's appointment as UofL's new president. He said that Schatzel's accomplishments in shared governance, student success and business acumen throughout her professional career made her the best choice as UofL's next president. Smith recently contacted the Staff Senate chair at Towson University, where Schatzel has served as president since 2016, and was assured that Schatzel's engagement in and support of Staff Senate issues and initiatives are exemplary.
Excellence Awards
Laura McDaniels from the UofL Employee Success Center shared information about UofL's 2023 Presidential Excellence Awards. Nominations are being accepted until Feb. 15, 2023. Staff employees are eligible to receive the Outstanding Performance Award and the George J. Howe Distinguished Staff Award. Both staff and faculty are eligible for the Cardinal Principles Champion and Outstanding Supervisor awards. Winners of the Outstanding Performance, Outstanding Supervisor and Cardinal Principles Champion awards receive $1,000, and the George J. Howe Distinguished Staff Award winner receives $5,000. More information and nomination forms are available on the Employee Recognition webpage.
ITS Updates
Interim Chief Information Officer Brad Anderson gave an update on network outages which occurred across the university between September and December. While each instance was different, all resulted in disruption of network access and/or internet use. Anderson said that work is underway to provide additional means of communication to further minimize impact to end users including information on the ITS webpage that will provide updates on outage causes and resolutions. When outages prohibit or limit access to the internet, Anderson advises end users to access the ITS webpage using their cell phones. RAVE alerts about outages will deploy in extreme circumstances. Access the UofL ITS webpage for more information.
AAPI
Andrew Zhao, an associate professor in the Department of Anthropology, was on hand to share the successes of the Asian, Asian American and Pacific Islander (AAPI) Faculty & Staff Association. The employee resource group was established in 2021 to build community, address the needs and lift up the unique perspectives and experiences of UofL's AAPI community. The AAPI leadership team is growing and looking for leaders to take the employee resource group to the next level. They are looking for a variety of skills to round out their leadership team and are accepting online interest forms until Jan. 17.
The next meeting of the University of Louisville Staff Senate will be held Tuesday, Feb. 14, 2023, via MS Teams. Committee reports, meeting minutes and other information from the Dec. 13, 2022, Staff Senate meeting are available on the Staff Senate webpage.