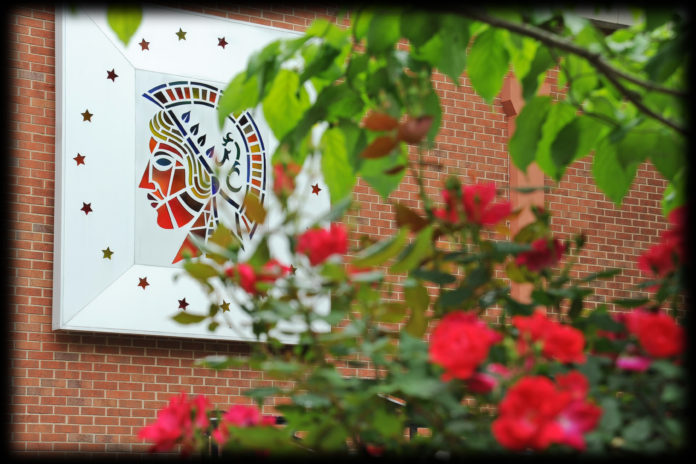 UofL's Staff Senate met July 10, with Vice Chair Vickie Tencer providing the final report from the ad hoc committee on Presidential Qualities, as well as the new Staff Senate Mission Statement.
The senate approved the qualifications and qualities of an A+ University President, including:
Visionary with a focus on strategic planning
Terminal degree
Commitment to academic excellence
Experience in academic leaderships
Experience with demonstrated knowledge of sources of income, revenue and managing fiscal affairs.
The full list is available online. This list was pulled from feedback from all staff employees via a survey on Survey Monkey.
Another ad hoc committee created a new mission statement for the Staff Senate:
"The University of Louisville Staff Senate, as a partner in the Shared Governance structure, is an advocate for the interests and concerns of staff, in support of the University community and its mission."
The statement was approved.
Report: Dr. Greg Postel, interim president
Postel opened his PowerPoint presentation with an overview of the UofL Hospital/James Graham Brown Cancer Center management transition, which was completed without incident July 1. Postel said 2,500 employees now work for UMC, which has a "strong" balance sheet and a balanced budget. Also, employee enthusiasm and engagement over the transition is "profound."
"There were a number of people outside cheering when they were changing the signs. They're excited about the opportunity to manage their hospital," he said. "This is a real economic engine for the University of Louisville. This is one example of how to bring into our control and asset and a growth opportunity versus a cut."
Postel provided a quick overview of the four construction projects underway – Belknap Academic Building, Swain Center renovation/expansion; Pediatric Medical Office Building; and Papa John's Cardinal Stadium.
"I'm most excited about the academic building. It will include all of the things that go into making sure our students excel," he said.
All projects remain on track for completion about a year from now.
Postel wanted to reiterate to the Staff Senate that the administration is not immune to the budget issues, noting that a number of positions will go unfilled, such as his chief of staff and the Chief Administrative Officer.
"The office of the president is down to four people. We had over 20 a year ago," he said.
There are a number of appointments and searches underway:
President, interim, Board of Trustees process
Provost, interim, no search plan
EVPHA, interim, no search plan
Chief of Staff, will not be filled
CAO, will not be filled
VP of Advancement, interim, no search plan
VP of Community Engagement, interim, no search plan
VP of HR, interim, no search plan
CFO of HSC, national search completed
CFO of Belknap, interim, national search underway
COO, interim, under consideration
Ombudsman, search conducted by provost
VP, ERM, under consideration
Postel provided an update to UofL's SACS accreditation status, noting the leadership had an "excellent" meeting in June with SACS. Postel and a few other administrators are going to visit SACS in Georgia to talk about anything extra the university can do to ensure the September site visit is successful.
"It is a way for us to be proactive and for us to get our faces out there," he said.
One of his biggest concerns is the financial stability of the university.
"SACS will want to see that we have a balanced budget. This institution has not had a balanced budget in years and they're going to make sure we're sticking to this. I'm very focused on this. "Now is not the time to be lax on expenses and revenue," Postel said.
Postel said he has received a lot of feedback from donors and members of the public about the recent NCAA ruling about the men's basketball team.
"This is frustrating, but it's a part of our life and we have to get past it. There were four sets of findings and they were not appealing. This is a bad story and we're not making excuses," he said.
UofL is not appealing any of the findings.
"We want to send a message to the community loud and clear that we're not trying to make light of anything that happened," Postel said.
UofL is, however, appealing two of the penalties: vacation of wins/titles and financial claw back from conference proceeds.
"It's hard to find precedent with these penalties. We are appealing these two with a 'non-emotional' justification. We feel that there were errors made in the way these penalties were decided. Some of the players ended up not even playing for UofL, for example," Postel said. "We have to balance being fair but accepting our punishment."
The appeal process will run at least until the fall, when the next hearing is scheduled.
Postel said there is not much to update on the UofL Foundation's forensic audit. The board of trustees continues to study the report and a detailed discussion will take place at the next board meeting, July 20. This, he said, will kick off additional conversations.
The Jewish Hospital/Frazier Rehabilitation Center are on the market. These are KentuckyOne Health's largest facilities and UofL owns the ground and much of the programming that takes place there (about half of the admissions).
"We're trying to understand what we can do that produces no-to-minimal risk for the university but is in the best interests of the community because these facilities provide a big safety net for many, many people," Postel told the Faculty Senate a week prior. "Two of the three busiest ERs in the city are for sale and as a service we can't look away, but we can't do something at the peril of the university."
Finally, UofL will "reassess" the current, "extremely conservative" budget in the fall to see if we can change strategies.
"Will we have to be as harsh about hiring? Procurement? We should be able to know more by then. Nothing is going to be easy or popular," Postel said. "But we are busy trying to make this as painless and short term as possible. I am also confident we are going to have donors back again and soon. We're all in this together."
Postel conducted a Q&A after his presentation, fielding many questions about the 6-percent procurement tax that has been proposed to each unit to help reach a $10 million procurement savings.
"I think it's for the birds, but it's a step that is being taken to kick off this savings effort. It may very well morph into something different, but this is a start," Postel said.
Postel added that the procurement tax will be assessed soon and encouraged faculty and and staff to cut back on purchases and buy only what is needed. 
Report: Jeanell Hughes, AVP of HR
Hughes said the HR Tours launched in the spring have been well attended. HR is currently developing reports on attrition so we will know where we are month to month. The department is also developing a compensation report.
A program is being developed for any RIF employees that allows them to put their resume into a pool to be notified should any opportunities come up across campus. It is an opt-in program.
Hughes noted that July 21 is her last day with UofL.
Report: Faculty Senate
Dr. Bob Staat provided the Faculty Senate report from the week prior, which is available online. Staat is retiring Dec. 31.
"It has been a great pleasure serving in this role. You learn what's really going on at this university with this group," he said.
Chair Will Armstrong provided the Staff Senate Chair's Report, also available online. 
Also at the meeting, new senators were welcomed and committee reports were provided, including PED and SMCO. 
The treasurer's report indicates that there is $2,347.53 in the general fund as of the end of May. The SHARE fund is $14,712.47, and the tech fund is $1,674.
The Staff Senate will not meet in August. The next meeting is Sept. 11 at 2:30 p.m. in Chao Auditorium.