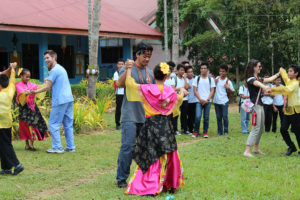 The holidays will include a different kind of giving for 48 UofL students and faculty who are headed to Cebu, Philippines, Dec. 7-16 as part of an International Service Learning Program.
The ISLP is designed to encourage students to learn and serve in other countries. Since 1997 there have been 38 trips to destinations such as Belize, Botswana, Croatia, and Trinidad and Tobago.
The students typically spend their time on the trip teaching and providing much-needed services to underserved areas and populations. The December trip to the Philippines will focus on providing dental care and teaching high school students.
Here are 5 things to learn about UofL's ISLP:
1. ISLP's first trip was to Barbados in 1997.
2. It will take the UofL team roughly 24 hours of travel time as they make their way from Louisville to Cebu.
3. The nine School of Dentistry students who are going to the Philippines will run a dental clinic that is expected to serve more than 100 Filipinos.
4. Other students going on the trip will help in the clinic and spend 8-hour days in the classroom teaching 100 scholars from three area schools.
5. The students and faculty will also take time out for fun. They will go snorkeling and shopping and visit local landmarks including Magellan's Cross.
For more on the ISPL, check out their website.