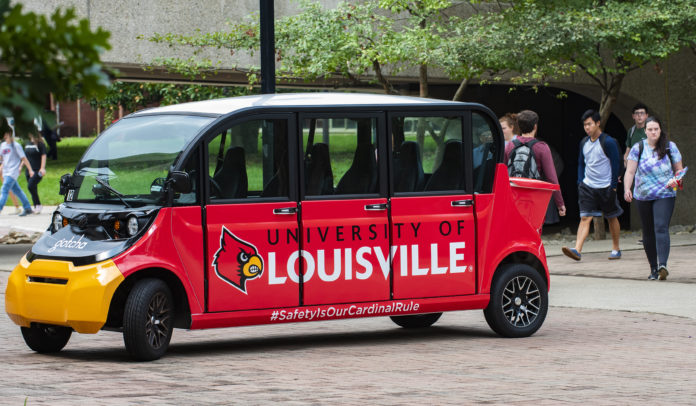 The University of Louisville's Student Government Association, or SGA, launched a new free shuttle option for students seeking after-hours transportation across campus.
The Cardinal Cab was proposed in response to student's concerns about walking alone through campus at night after the shuttles have stopped circulating. The Cardinal Cab will replace a previously-used evening transportation service that was sponsored by local police departments.
"We want to create a reliable service that students know that they can use anytime to get around safely at night," said Wyatt Harris, SGA student body services vice president.
The shuttle runs 10 p.m. to 4 a.m. Monday through Saturday night and is available free of charge to all students, staff and faculty of the university.
The aim of the Cardinal Cab is to provide campus transportation within 5 to 8 minutes. Service can be requested by downloading the Gotcha Ride App and creating an account using a UofL email. The app allows users to monitor the location of their shuttle in real time.
The shuttle is a Polaris, an electric vehicle that can hold up to six passengers at a time. The plan for the cab service is to eventually have a staff of drivers that is completely made up of university students.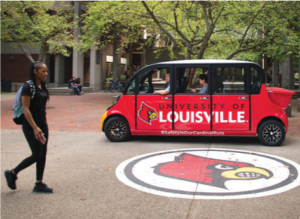 SGA currently has two shuttles in operation as of September 17.
In the wake of financial struggles, many have asked how the university can afford to add another free resource to students.
"We were able to realize a lot of savings from the elimination of the Blue Lights on campus, as well as the elimination of the old, inefficient transportation service. So this really has a net zero effect on the financials," Harris said.
In addition to the Cardinal Cab program, SGA is working on creating a food pantry to combat food insecurity on campus. The group has also been involved in creating more diverse dining options, including healthier quick-service options.
More information about the Cardinal Cab program is available here.