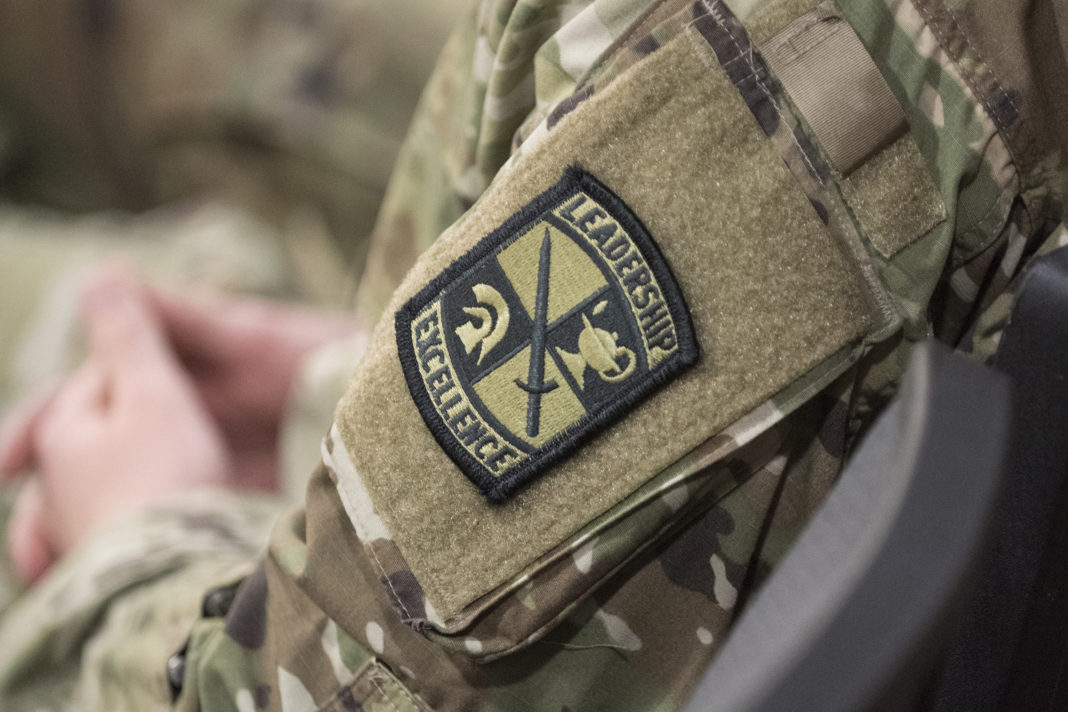 Major Chris Hopkins began his military career in the Army National Guard in 2004, joining the Army ROTC in college, and eventually serving as a logistics officer in the U.S. Army in 2008. He went on to complete two deployments in the Middle East, and ended his active duty military service in 2019 as an assistant professor of military science for the Army ROTC at the University of Kentucky.
Now assigned to the U.S. Army Reserve at Fort Knox, Hopkins is starting a new chapter through a cybersecurity program at the University of Louisville College of Education & Human Development that will prepare him for a job in the high-demand information technology career field.
A $2 million grant from the U.S. Department of Defense, administered through the Kentucky Commission on Military Affairs (KCMA), is making it possible for Hopkins and others to pursue cybersecurity education.
The KCMA received the funding to develop cybersecurity education pathways, while continuing its efforts in workforce development for service members, veterans and spouses. 
Of the funding, $1.2 million will build new pathways leading to cybersecurity certifications and degrees through UofL. The money funds program design and implementation, along with student testing fees. Called the Cybersecurity Certifications, Careers and Communities Project, the program is expected to produce 110 to 190 learners who will qualify for industry certifications. Some individuals also may choose to pursue a bachelor's or master's degree to enhance their competitiveness in the labor market. 
Hopkins says the program will open up a whole new realm of job possibilities. "I understand a fair amount about information technology, but I don't have a formal certification. This will provide that for me," he said.
The program also offers practical experiences, which may include an apprenticeship as a form of on-the-job training and workplace learning. With these opportunities, Kentucky will draw upon experiential learning with defense contractors, primes and their sub-contractors.
"This grant builds on Kentucky's goal to become our nation's most military and veterans' friendly – and ready – state," said Governor Andy Beshear. "Team Kentucky's partnership of state and federal legislators, state agencies, universities and defense industry companies is working to fill critical skills gaps and ensure military service members, past and present, and their families are gainfully employed."
"The University of Louisville is proud to take a leading role in training our dedicated service members, veterans and spouses to become cybersecurity professionals" said Neeli Bendapudi, Ph.D., president of the University of Louisville. "I am truly thankful to the U.S. Department of Defense and the Kentucky Commission on Military Affairs for their vote of confidence in our strategic partnership and this most recent example that we are a great place to learn for our military leaders and their families."
This grant is phase three of KCMA's effort to diversify Kentucky's defense industry sector. The first two phases, carried out between 2015 and 2019, were focused on studies of Kentucky's defense sector and efforts to expand that industry and its workforce. Among the findings of the studies, KCMA discovered that Kentucky's defense industry has grown from $12 billion to $17 billion from 2015 to 2018. This growth indicates a new demand for cybersecurity talent to support defense manufacturing processes.
The grant funding for all three phases comes from the Department of Defense (DOD) Economic Adjustment Assistance for State Governments Program, which helps communities adjust to local reductions in DOD spending.