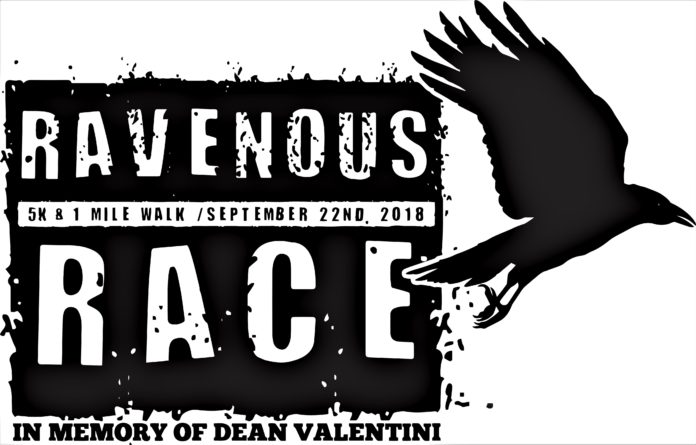 When the husband of a friend and co-worker of Morgan Baer died in January, she wanted to both honor his life and help vanquish the killer that took it.
That's the inspiration behind the Ravenous Race, a 5K race and 1-mile walk scheduled for Sept. 22, in Bowling Green, Kentucky.
Both events kick off at 6 a.m. with day-of registration followed by packet and bib pick-up. The starter's gun will fire for both events at 7:30 a.m. The race start and end points are Chaney's Dairy Barn, 9191 Nashville Rd. in Bowling Green.
Pre-event registration is available on raceroster.com.
Proceeds from the event go to support research carried out by the University of Louisville's James Graham Brown Cancer Center where Baer's friend Dean Valentini was treated. Diagnosed with a rare form of cancer, internal melanoma, Valentini traveled from his home in Bowling Green to Louisville to obtain the specialized care he needed from staff at the Brown Cancer Center.
Valentini lost his fight on Jan. 7, but Baer and Valentini's wife Deana were inspired to do something to honor Dean, who was a dedicated marathon runner himself.
"Deana and I are passionate about the research, particularly in melanoma, going on at the James Graham Brown Cancer Center," Baer said. "I wanted to do something in Dean's memory, and this race seemed most appropriate."
The event name reflects another of Dean's obsessions: A Baltimore native, he was a lifelong fan of the Baltimore Ravens.
Baer is currently signing up race sponsors in several categories to support the event. For details, call 270-839-1029 or email.