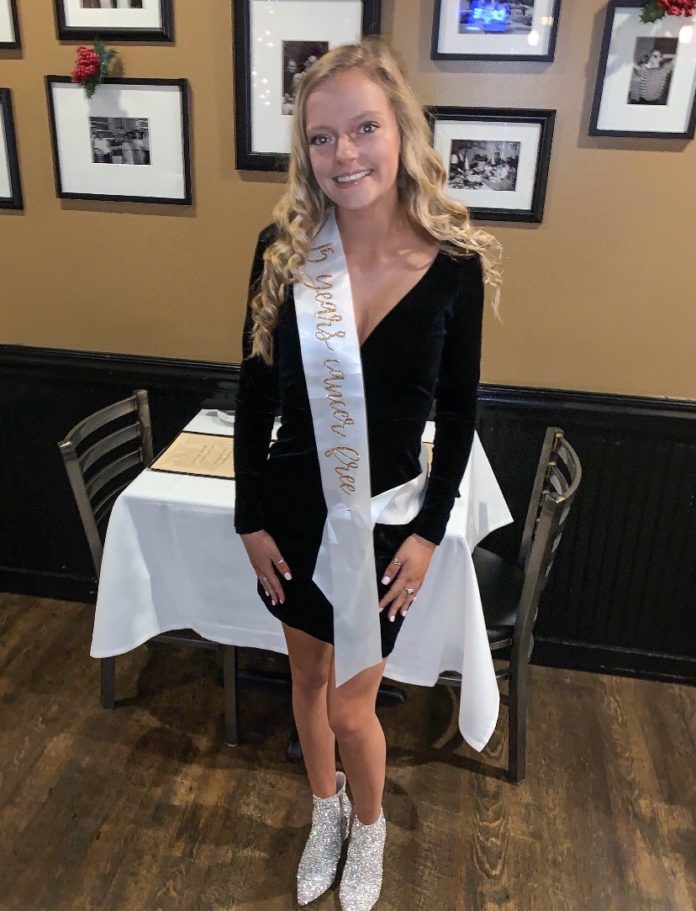 On Friday night, more than 1,000 UofL students will hit the dance floor for RaiseRED's 18-hour dance marathon.
Their collective purpose is singular: raise as much money as possible to fight pediatric cancer and blood disorders. They're hopeful to beat $682,483, the record-breaking amount collected last year.   
While their passion is palpable, it all means even more to UofL sophomore Tessa Nielsen. This December, Nielsen celebrated 15 years of being cancer free.
When she was three, she was diagnosed with Rhabdomyosarcoma (RMS), a rare cancer that forms in soft tissue. She underwent several surgeries and 46 weeks of chemotherapy. She remembers fragments of it, especially the more traumatic moments. And, she recalls going to theme parks in Orlando, Florida, through the Make-A-Wish program.
Now, as a cancer-free college student, she wants to give back so that no children have to undergo a similar experience. 
"I feel like I'm more motivated because I know exactly what the kids are going through and I wouldn't want anyone to have to go through that if we could prevent it," she said.
Nielsen still does yearly check-ups at UofL's clinic where they monitor her health. She knows first-hand the compassionate care patients receive there.
Nielsen transferred to UofL this fall, after attending another state school last year and deciding that being back in Louisville, where she's from, was a better fit.
"It was absolutely the right decision. I love it here," she said.
When she transferred, she immediately became excited at the prospect of being involved with raiseRED. She signed up as a dancer and plans to speak at the event. She had spoken at the marathon before when she was a student at Assumption High School and knew how fun and full of energy it is.
"I think it is absolutely fantastic all these students can raise this much money," she said. "And not all of them even have a personal reason to do it. It's always so much money, it blows my mind."
She encouraged everyone to get involved and to join the Community Celebration, Saturday, 10:15 a.m. to noon, which culminates in the grand reveal of the total number of dollars raised.
"Think about all the kids who have to go through chemo or have blood disorders and give to a classmate or a friend," she said.