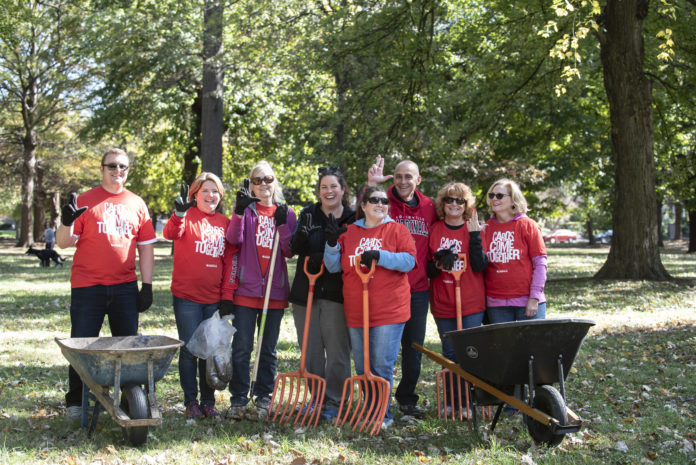 This year's Raise Some L, UofL's annual day of giving campaign brought in record-breaking contributions totaling $920,160. Donations to the university flooded in from 44 states thanks largely in part to the 369 dedicated Cardinal ambassadors. These ambassadors collected 624 gifts with an average amount of $80.
The top three ambassadors, who will receive additional funding to their chosen area, were Leslie Friesen, Lora Haynes and Brian Buford, respectively.
The university received nearly 3,000 gifts and commitments from alumni and friends of the university. The Leadership Challenge brought in significant donations as well with the top three groups receiving additional funds from an anonymous donor. The raiseRED Dance Marathon topped the leader board in addition to winning the Early Bird Challenge. The James Graham Brown Cancer Center and the College of Arts and Sciences followed closely behind with significant contributions.
"We raised nearly three times as much as last year. In 1,798 minutes, we raised nearly one million dollars from over 2,000 donors. This shows a sense of pride about the university and that our support is increasing and that much is a good sign," said President Neeli Bendapudi. "So thank you. Let's keep doing what we do best, which is making sure that our students, faculty, staff, alumni and everyone who is a part of Card Nation are proud to say 'We are Cardinals.'"
In addition to monetary donations UofL students, faculty, staff, alumni and friends pitched in to give back to the community through service projects and other community outreach.