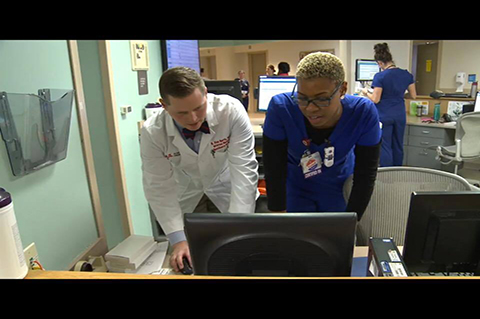 They were pilots, insurance salesmen and financial consultants who quit their jobs to chase a dream of becoming a doctor. They've enrolled in the post-baccalaureate pre-med program at the University of Louisville.
"It's a structured program for career changers who want to pursue medical school," according to the program coordinator, Tonia Thomas.
She says more than 40 students have been accepted in the program, including Dr. Alan North who is doing his residency. North was working in marketing when the itch to become a doctor wouldn't subside. So he reached out to UofL.
"It gave me a chance as an older, more mature guy to erase any seeds from college and start fresh" North says. And at age 37, Brandi Jones completed the post-bac pre-med program and is now in her third year of medical school, hoping to become a pediatrician. Jones said, "I felt completely supported throughout this process as a non-traditional student."  
See more about their stories below.