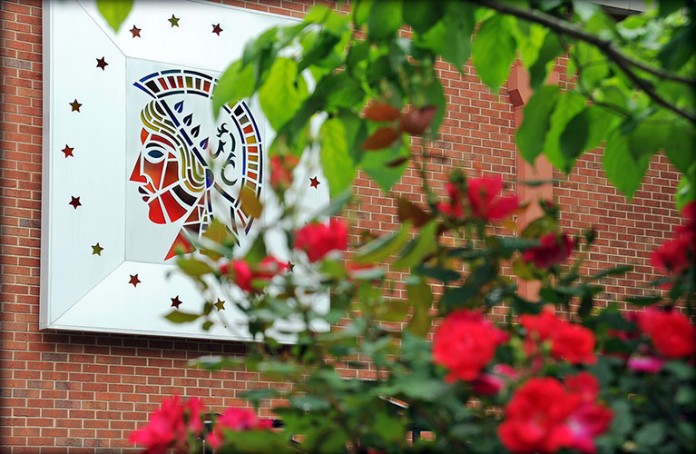 Faculty Senate met virtually on September 2 via Microsoft Teams. Senators received updates from the provost about the university's Pivot to Fall plan, two new Faculty Senate Officers were elected, and a new certificate in Healthcare Leadership was approved. 
Provost Beth Boehm opened her report by thanking senators for the arduous work they've endured throughout the last six months. "For many of us this has been the hardest parts of our careers ever, and I just want to thank you all for all your hard work," she said.  
 
She reported that fall 2020 enrollment has been stronger than what was budgeted. The fall 2020 budget was developed expecting 223 fewer students to be enrolled compared to fall 2019. The actual is an increase in enrollment by 361 students. Summer 2020 enrollment also experienced an increase by 885 students, as compared to summer 2019. One senator pointed out that the higher enrollment numbers indicate the value of offering remote and hybrid courses. He recommended these offerings be a continued strategy to attract more students going forward. Boehm agreed saying, "I think this is the future of higher ed in a lot of ways and we're significantly going to have to increase the number of adult learners that we have." 
 
Provost Boehm thanked Senators Reginald Bruce and former Senator Scott LaJoie, co-chairs of the 2019-2020 Faculty Roles subcommittee, for their work on the recommendations report that was given to the Faculty Senate and to the Board of Trustees. "The board was quite impressed with the fact that faculty took on this work. I'm really grateful to you. We've already implemented a number of recommendations," she said. 
Due to concerns, Provost Boehm clarified the frequency of meetings that take place regarding the university's continued COVID-19 response. The COVID-19 senior leadership group meets daily to closely monitor the areas of campus health, operations, research and academics. The coordinating committee, which develops university operations in response to COVID-19, and the academic scenario planning committee, which developed UofL's hybrid learning model, both meet weekly. The ASP Committee is already discussing courses for the spring. 
Boehm announced that free flu shots are coming to campus soon and the university ordered three times the amount they normally do. "While we are not going to mandate flu shots, we are going to strongly urge that you get them because if we get a bad flu season and we confuse it with COVID, we could really flood our healthcare providers and we don't want to do that," she said.
Provost Boehm apologized for not first coming to the senate with the decision to mandate COVID-19 testing for all university members on campus.  During the summer, when the university first decided to only encourage at-will testing, it was not certain if there were enough tests available to mandate testing. By the first week of fall classes, however, the university was informed it would indeed have access to a high volume of tests. Mandated testing has shown to be a key factor in other ACC universities' successful navigation of the pandemic, so the decision was made quickly to mandate testing once the university had certainty about its increased access to testing. She also explained that after the second week of at-will testing about 2,000 tests were performed each week. After just one week of mandated testing, the university increased to almost 15,000 tests. 
Senators had multiple questions regarding the operations, privacy and enforcement of mandated testing. Provost Boehm confirmed the university is focusing its compliance efforts at this time with students living in residence halls. Many new FAQs have been added to the COVID-19 Testing & Tracing section of the university's COVID-19 website to address the concerns about testing operations and privacy. She reminded senators of the new Testing Dashboard. The dashboard is now being updated on Mondays, Wednesdays and Fridays by Campus Health Services.
Faculty Senate Chair Krista Wallace-Boaz shared a comprehensive report of university activity over the summer. A key update from her report included the launch of a COVID-19 Business Operations Call Center in early August. The Call Center can be contacted via live chat, phone call or email for questions related to UofL's COVID-19 response. The Call Center is fielding approximately 40 calls per day. Most calls are addressed immediately or within 24 hours.  
 
Faculty Senate Officer elections (which were postponed during the spring) were finalized at this meeting. Senator David Shultz was voted as the new Faculty Senate Chair and Senator Eugene Miller was voted as the new Faculty Senate Vice Chair. The meeting dates for 2020-2021 were also approved.  
A new certificate in Healthcare Leadership was proposed for approval. The purpose of this stand-alone certificate program is to prepare adult learners who are working in healthcare, public health, private health insurance, and other health-related businesses. The 12 credits students earn from this program may be used toward a bachelor's degree in organizational leadership and learning. 
One senator questioned the value of a certificate that doesn't need an accompanying degree and expressed concern that as a stand-alone certificate, students might not see the value of pursuing a degree. Another senator argued that the stand-alone certificate helps UofL meet its mission to be responsive to the needs of the local Louisville community— a community that has a variety of needs for a skilled workforce in the healthcare industry. The new certificate was approved. 
 
Committee reports and a video recording of the virtual meeting can be accessed on the Faculty Senate meetings webpage. The next Faculty Senate meeting is scheduled for October 7 via Microsoft Teams.