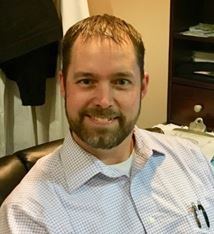 Conquering insomnia without the use of drugs is the focus of the "Building Hope" public lecture on Tuesday, March 19.
Ryan Wetzler, director of Sleep Health Center in Louisville, will speak at 7 p.m. at Second Presbyterian Church, 3701 Old Brownsboro Road. Wetzler, who is board certified in behavioral sleep medicine and clinical health psychology, will discuss the sleep system, new insomnia treatment guidelines and a revolutionary approach to treating the condition.
He practices cognitive behavioral therapy for insomnia (CBT-I), a treatment that helps people identify and replace thoughts and behaviors that cause or exacerbate sleep problems with habits that promote good sleep.
CBT-I helps people overcome the underlying causes of sleep problems, unlike sleep medications, which are advised only for short-term use – between four to six weeks – because of adverse effects that include learning and memory problems and dependence, Wetzler said.
"CBT-I actually cures a majority of those with chronic insomnia in an average of five treatment visits and enables nearly 80 percent of those taking sleep medication to discontinue use," Wetzler said.
About 10 to 15 percent of adults experience chronic insomnia and 80-90 percent of depression and anxiety patients have sleep difficulties.
The "Building Hope" lecture series is sponsored by the UofL Depression Center.