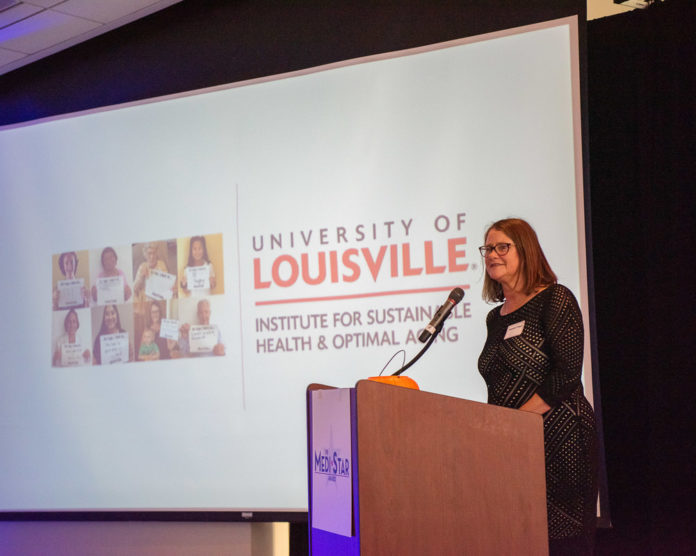 Selected for its excellence in creating innovative methods to reduce health care costs and improve quality of life for older adults, the Institute for Sustainable Health & Optimal Aging at the University of Louisville recently received the MediStar's Bluegrass Care Navigators Aging Care Award.
During a ceremony held October 30 at the Muhammad Ali Center, the institute was lauded for its Flourish Program, an innovative, evidence-based approach to health care grounded in the concepts of social determinants of health and integrated care coordination.
The program is based on the institute's Flourish Care Coordination Model, which links clinical and behavioral health care plans with a community care plan. Patients in the program receive detailed assessments, weekly and monthly monitoring, interdisciplinary health care consultation and care planning, coordination of care, community resource planning and support, as well as behavioral and mental health support.
In addition to improving health outcomes, the Flourish model hopes to reduce health care costs by leveraging new rules through Medicare Advantage that will pay for non-skilled in-home service providers beginning in 2019.
The institute was one of seven award winners. UofL School of Public Health and Information Sciences faculty member, Sarah Moyer, MD, also was honored for her work as a co-chair of the Louisville Health Advisory Board. She is director of the Louisville Metro Department of Public Health and Wellness.